Abstract Painting Details
Recently, I have been sharing abstract details of my work as well as the finished oil paintings on Instagram. I like that it makes my site more cohesive as well as easier for the viewer to understand how the finished painting holds together. In taking the detail photos I close in on the marks, drips and contrast. It is all a jumble when it hits my photo library. When I looked at the thumbnails of Moonlit Magic, I saw waterfalls! All of these images are sideways from the orientation of the original oil painting. Everyone sees something different in the abstraction of my works and everyone relates to them differently. I have always found waterfalls to be enchanting. Perhaps that is why Scottish folklore refers to them as "Fairy Pools".
Below is the finished original oil painting, Moonlit Magic, oil on a brushed aluminum panel, 33″ x 47″. For those of you who love the Wasatch Mountains, this is Mount Olympus as viewed from Salt Lake City.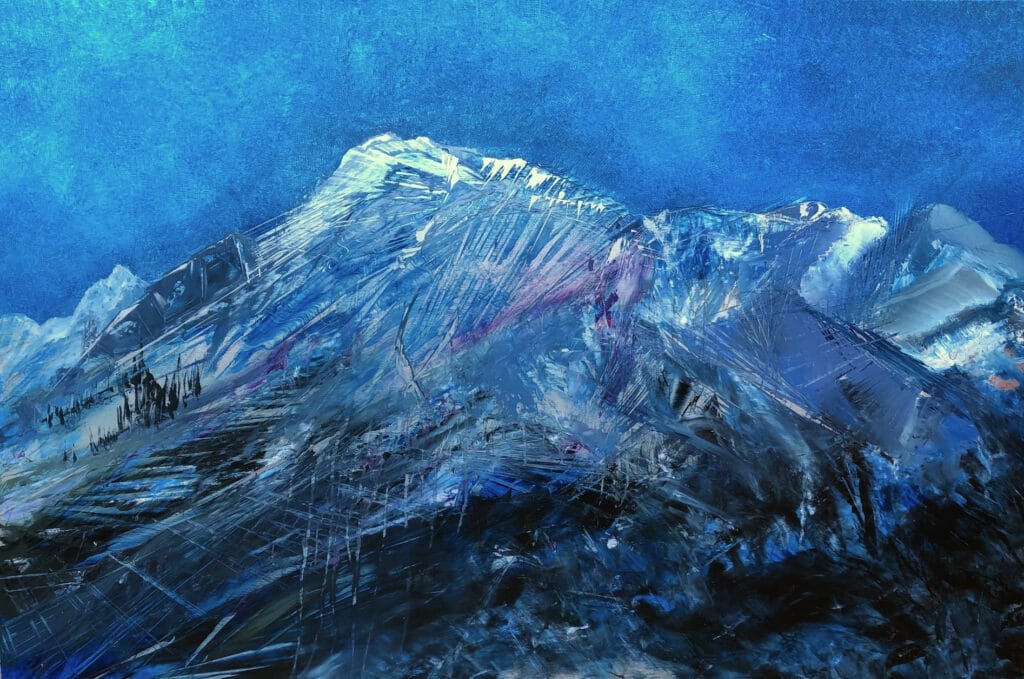 Please mark your calendars for August 27-28, 2021 as I will be the Featured Artist at the Summit Gallery, 675 Main Street in Park City, Utah. Remember, you get really great karma for sharing my site with all your art loving friends;)