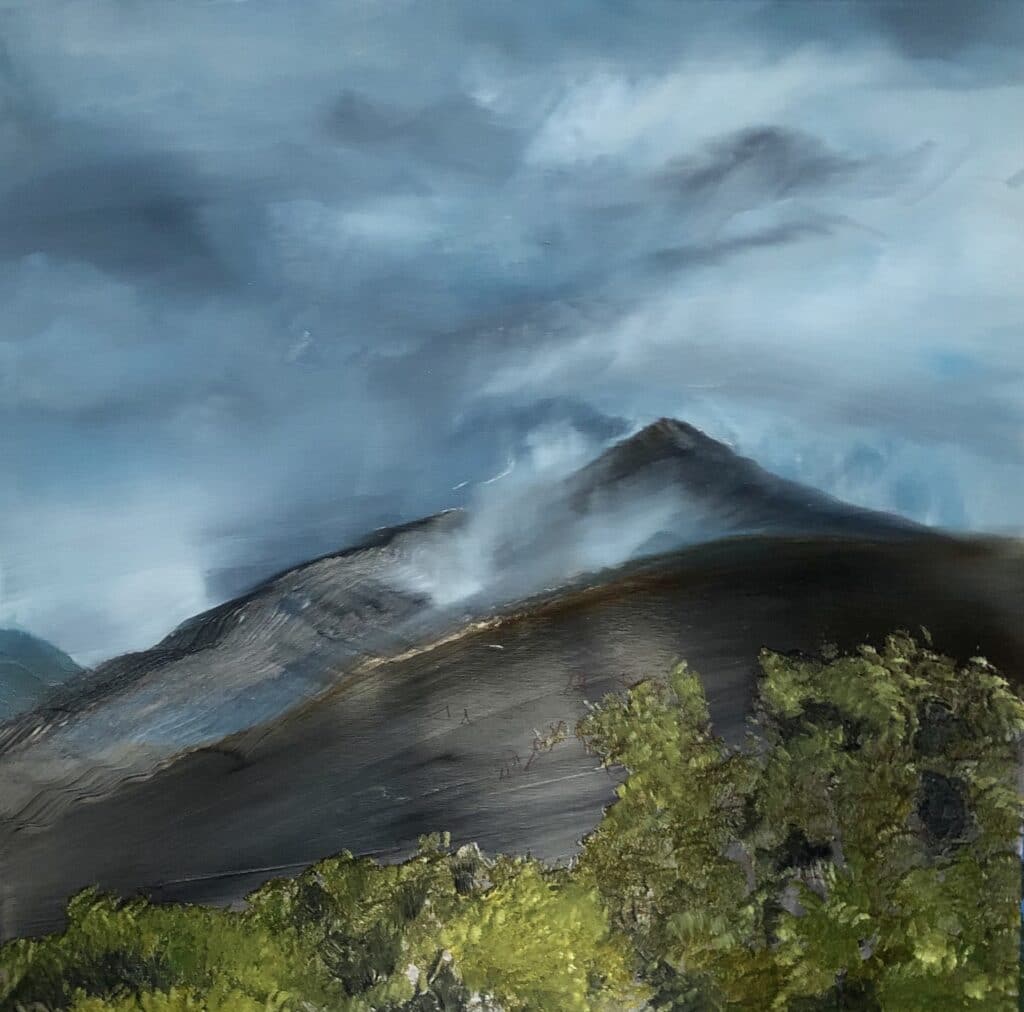 Fire on the Mountain
Lightning strikes, fireworks and campers are often the source of wildfires in the spring and summer in Utah. Helicopters whirl through the sky with what seems like a drop of water compared to the raging fires below. Fascinating to watch and scary if you get too close, these fires spread rapidly with the fierce winds of the Utah afternoon. Our fearless fire-fighters risk life and limb to keep us safe. Thank you to all who serve, I am so grateful.
I wanted to do a few summer landscapes and when I witnessed these fires it pulled me into the fray. This scene took place just over Guardsman's Pass in the Wasatch Mountain Range, on the way to Midway. Thankfully, it was extinguished in a couple of days.
You can see this original oil painting now at The Summit Gallery, 675 Main Street, Park City, Utah! Stop by and take a peak if you are in town!
Up Coming Shows
All of my shows in the United States have been cancelled or postponed until next year. Happily, I will be represented in the shows listed below in Europe! They seem to have a better handle than the US on handling the corona virus. However, I won't be attending them this year. Stay safe and well!
The Swiss Art Expo, Zurich, Switzerland, August 20-24, 2020
The Monaco Yacht Show, Art Up Close, Monte Carlo, Monaco, Sept. 23-26, 2020
The Artbox Project, Barcelona 1.0, Barcelona, Spain, October 15th – 19th, 2020
Art Expo New York 2020, w/Art Up Close, Pier 94, NY, NY, April 22-25, 2021