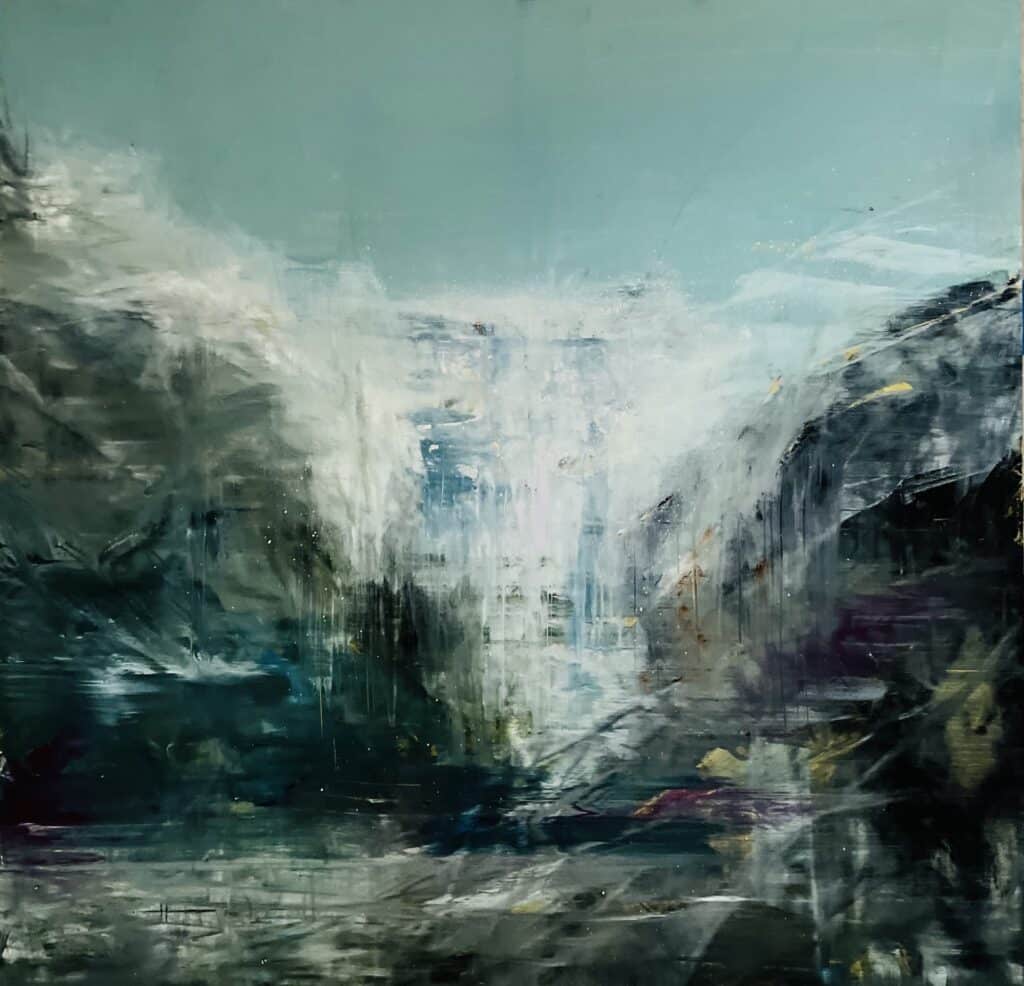 Waterfalls have always seemed like magic to me. Observing the ever changing flow & the lovely sound of rushing water delights and memorizes me. It provides tranquility and peace for my soul.
Auger Falls in Speculator, New York was one of my favorite hikes as a kid. It is an easy trail in the Adirondack Park and has spectacular waterfalls. On one occasion we were on a family hike and I had run ahead of the group. I heard growling coming from behind some gigantic boulders and was sure it was black bears. I ran back to the safety of my family and we made a lot of noise to scare them off and never did actually see the bears, (that time at least).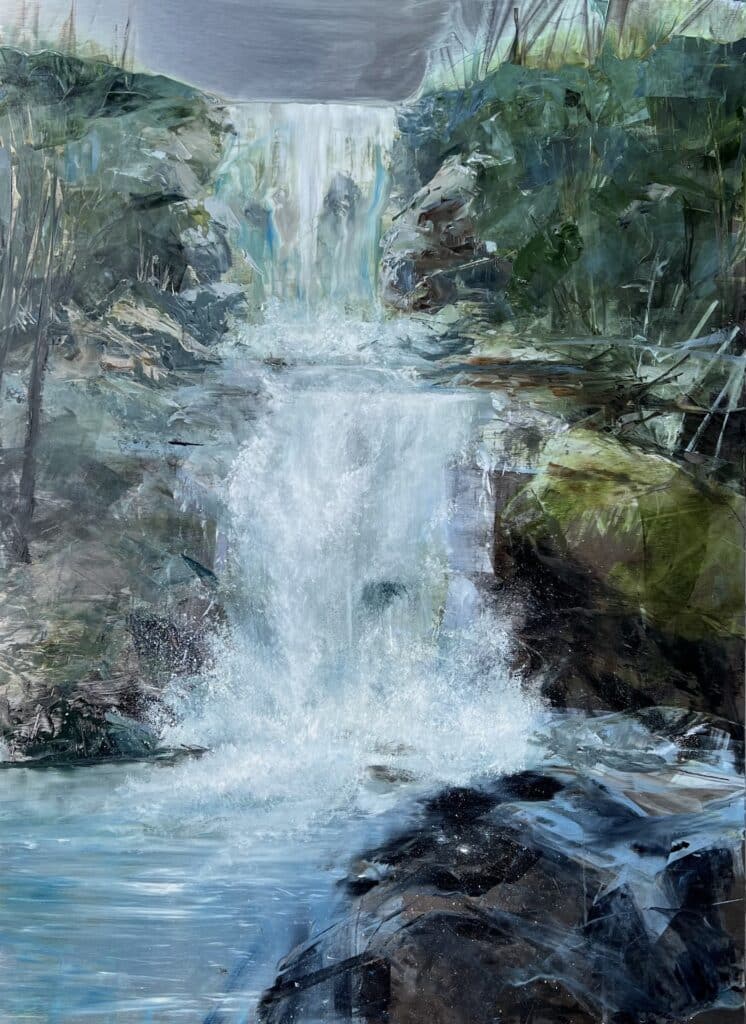 Out here in Park City, Utah, I like to hike into Stewart Falls, in the Sundance Resort in Provo, Utah. Since Bob Redford sold the resort, the new owners have made a lot of changes and the hike is a bit shorter with less traversing the mountainside, but it is still a thrill to see Stewart Falls. It is always icy cold and refreshing.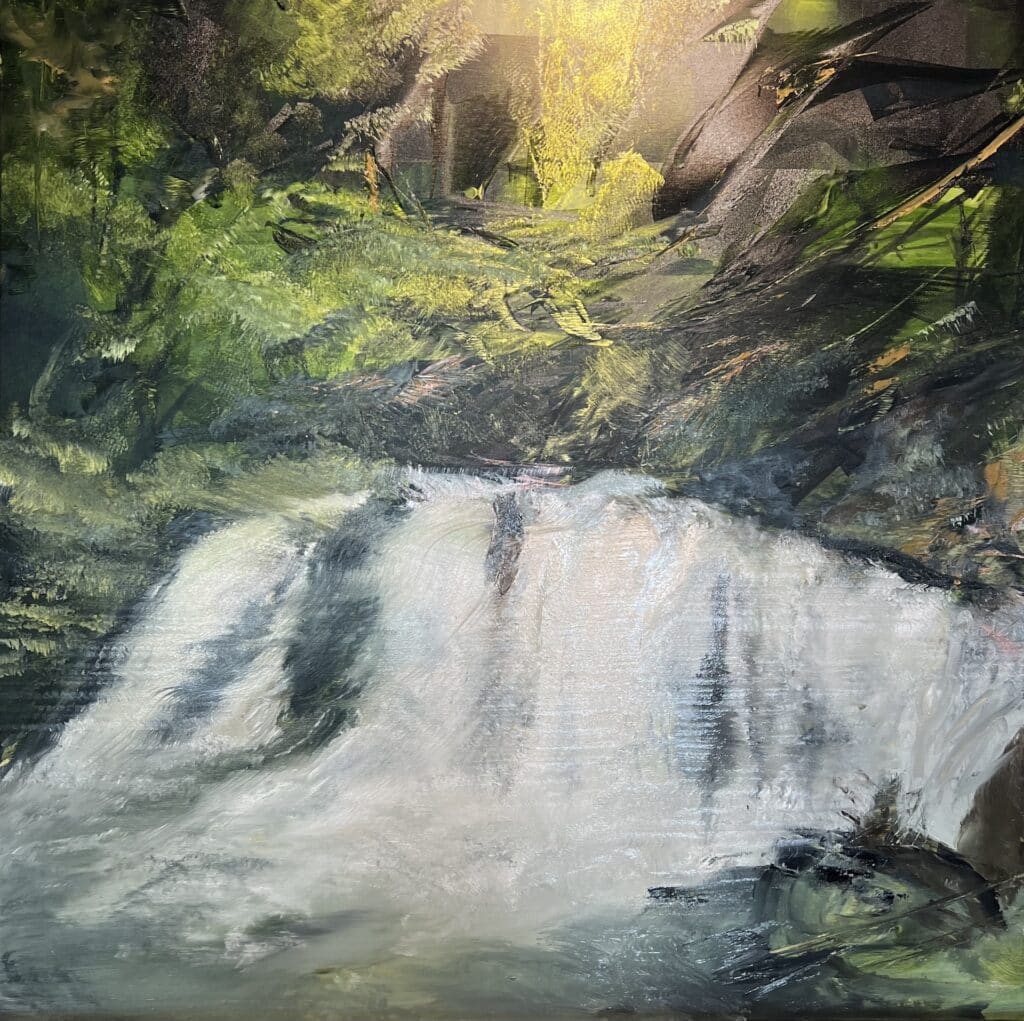 When I went to Scotland several years ago my friend and I explored the Carbost Burn Waterfall. We enjoyed crossing the moors through the heather that was not quite blooming in September and climbing the trail alongside a stream, hitting all the fairly pools along the way. I would love to go back and do that again.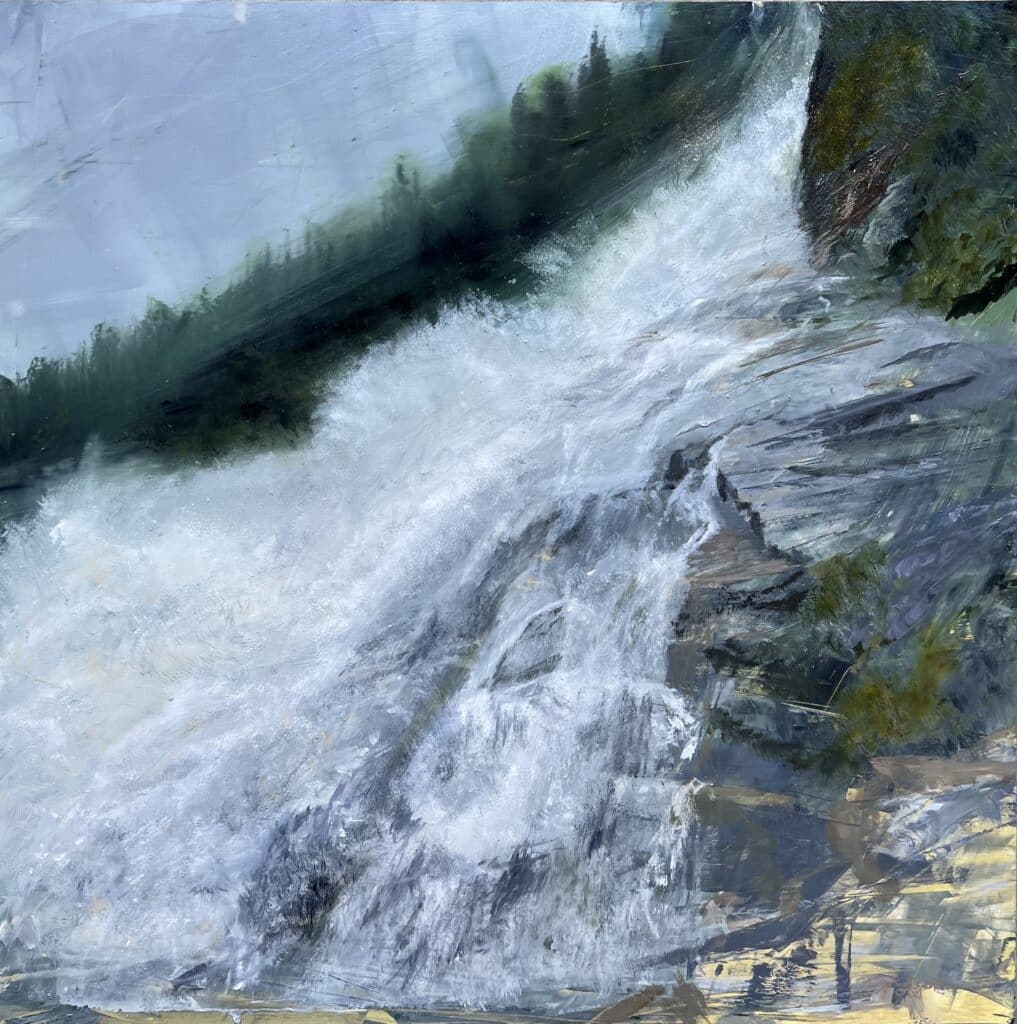 The waterfall next to the Mendenhall Glacier, Alaska, is also quite spectacular and inspired my original oil painting, "What a Rush" above. The volume of water flowing past us was unbelievable.
I wanted to try to capture some of the feelings I experience and share them through my contemporary oil paintings. I hope I left enough mystery, conveyed the force of the water and peaceful and tranquility of each place.
Please stop by the Summit Gallery in Park City, Utah and check out my paintings on metal in person.