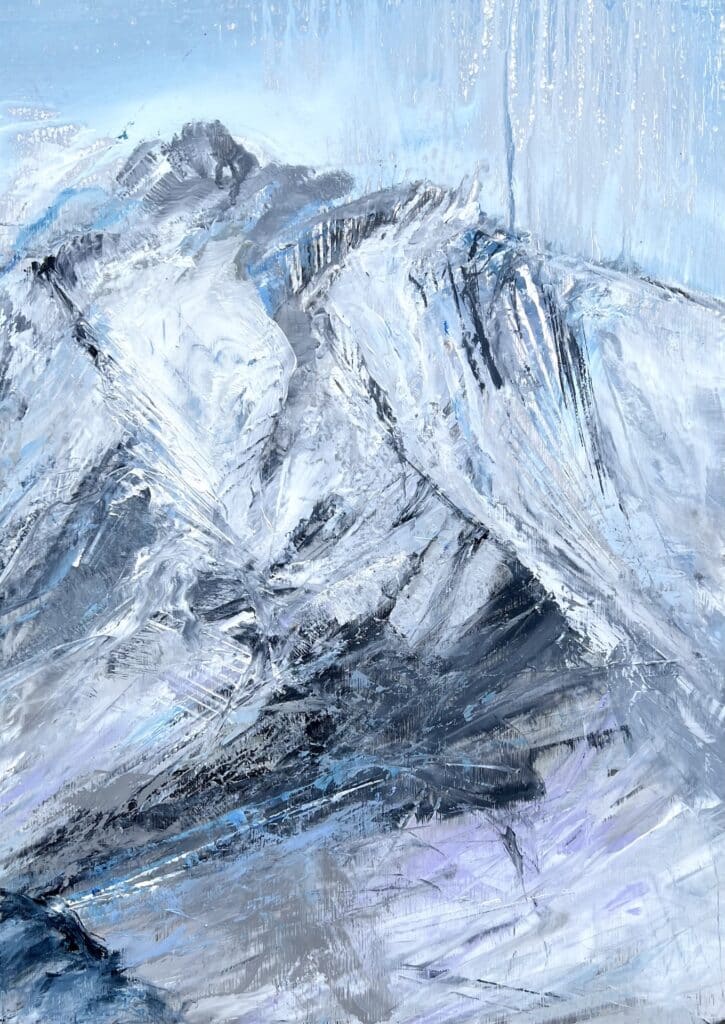 As the seasons shift, so does my muse. My most recent creations are a testament to the delicate dance between nature and artistry. These small, snowy mountain paintings offer a unique blend of abstraction and realism, inviting you to immerse yourself in the serene beauty of winter landscapes. Join me as I share the journey of bringing forth the essence of a frost kissed wilderness.
In each of these small pieces, I find myself enraptured by the ethereal quality of snowfall. With deft strokes and an eye for detail, I navigate the balance of light and shadow. The snow-laden peaks seem to shimmer with a life of their own, evoking a sense of tranquility that is both comforting and invigorating while the shadows are more mysterious and ominous.
My palette is one of winter tones, blending cool blues and gentle whites, intensionally exposing the metal panel on which I paint. I enjoy using a few shots of bright lavender to create more depth in my landscape.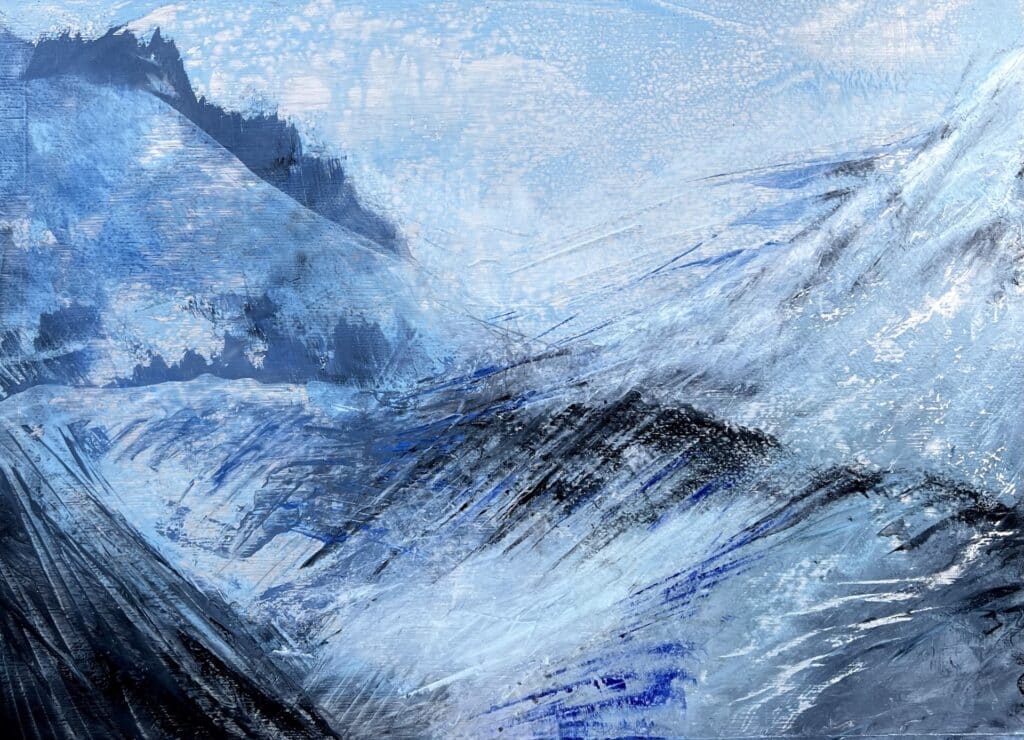 While rooted in the natural world, my work also ventures into the realm of abstraction. My marks flow with an intuitive energy, giving life to the mountains in a rhythmic way. I invite you to interpret and engage with the scene on a personal level, allowing for a deeply immersive experience.
In these small paintings, I offer you a glimpse into the soul of winter. I hope to speak to the heart of anyone who has ever been captivated by the magic of snow-covered mountains. Through a delicate interplay of color, form, and emotion, I want to transport you to a world where snow-laden peaks beckon with a quiet majesty. These small, snowy, and slightly abstract works are a testament to the enduring power of art to evoke wonder and inspiration.
You can see these little gems and more of my work at the Summit Gallery on lower Main Street in Park City, Utah. Treat yourself and bring a little bit of the mountains home with you. Don't forget to follow me on Instagram and most importantly, share this and all my social media with all your friends.