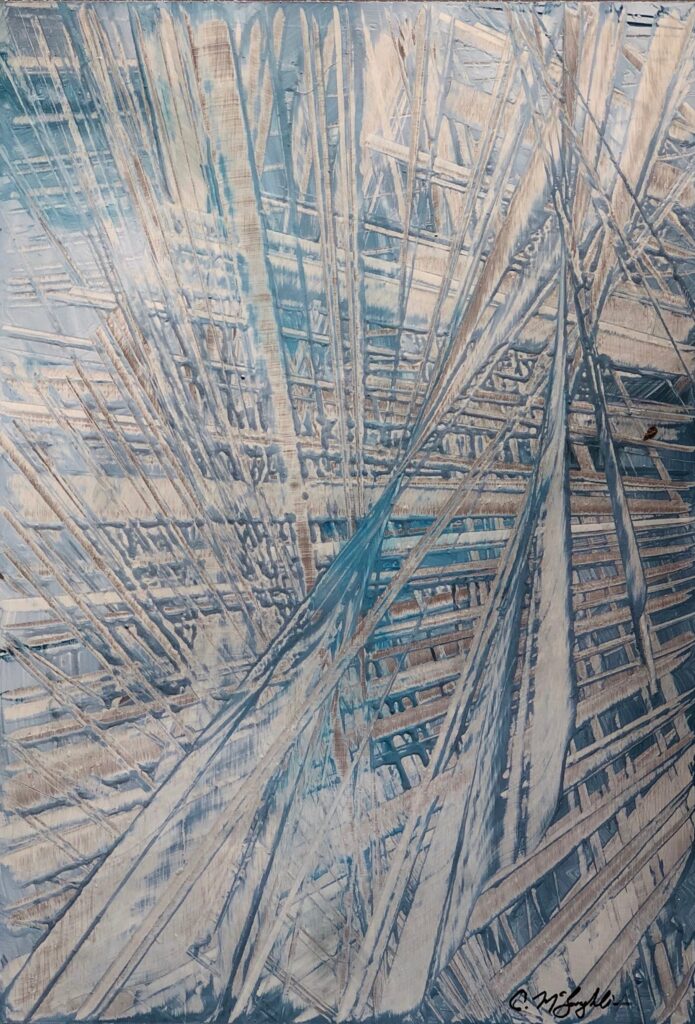 The season of giving has begun! As we ramp up for these strange Covid holidays I hope you are able to gather with loved ones and enjoy time together in a safe way.
Today is Live PC/ Give PC Day where we honor and support all the non-profit organizations in our beloved Park City. "Parkites" are blessed with a beautiful place to live and are a generous bunch! Now is your chance to add to your collection or purchase this special gift for a loved one! Click here and let the auction begin! All proceeds from this sale go to the Kimball Arts Center!
My work always looks better in person! It is difficult to capture the reflective quality of the metal on which I paint in a two dimensional photo. View the actual painting at the Kimball Arts Center from now through November 24th, 2020! Go in person and check out all the art for auction!
Thank you for supporting The Arts!