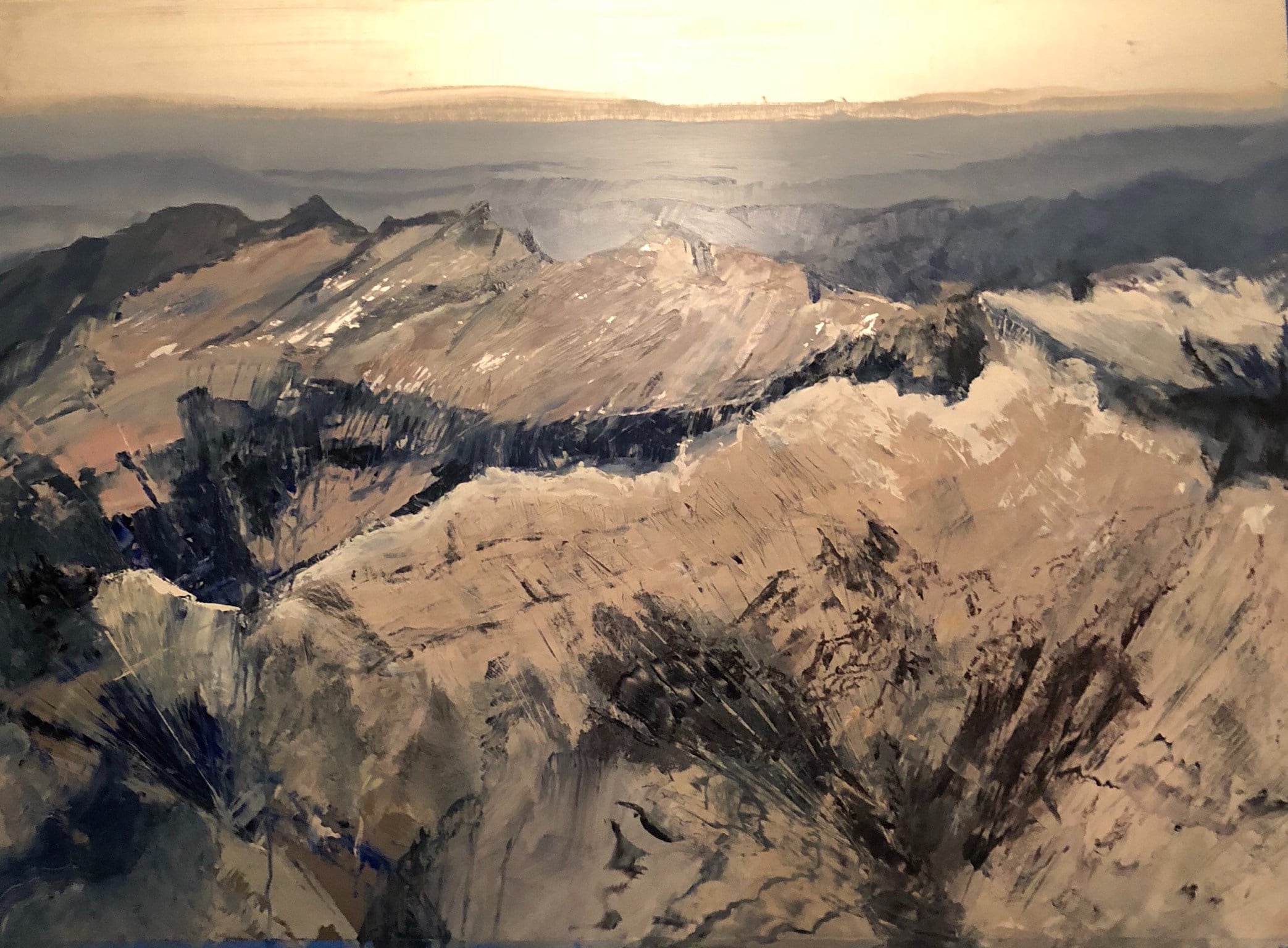 So after a bit of a disaster, (website crashing), the universe has pushed me into a direction I needed to go! New website design! Check it out! I actually like the portfolio concept much more than what I was using. This way, it is easier to show my concepts and it doesn't matter if the paintings are for sale or have been purchased. It also conveys the mood and you can see my progression with each painting in a series. I have had an amazing response to my group show in New York and have much work to do when I get back to my studio! Thanks to all of you who saw the show for your support.
"Ridgelines" is a work in progress from my Mountain Series. I am still in New York so it will be nice and dry by the time I get back to put on the finishing touches and bring it to the framer.
Here is where I ask for your help … I am trying to build my email list so I am not as dependent on social media to show my new works and to provide updates for upcoming exhibits. Thank you if you are already following me! If not, please scroll down to the bottom of this page, put in your email address, and push that button! There is one for Instagram as well, which is mostly snaps of inspirational ideas for new works.