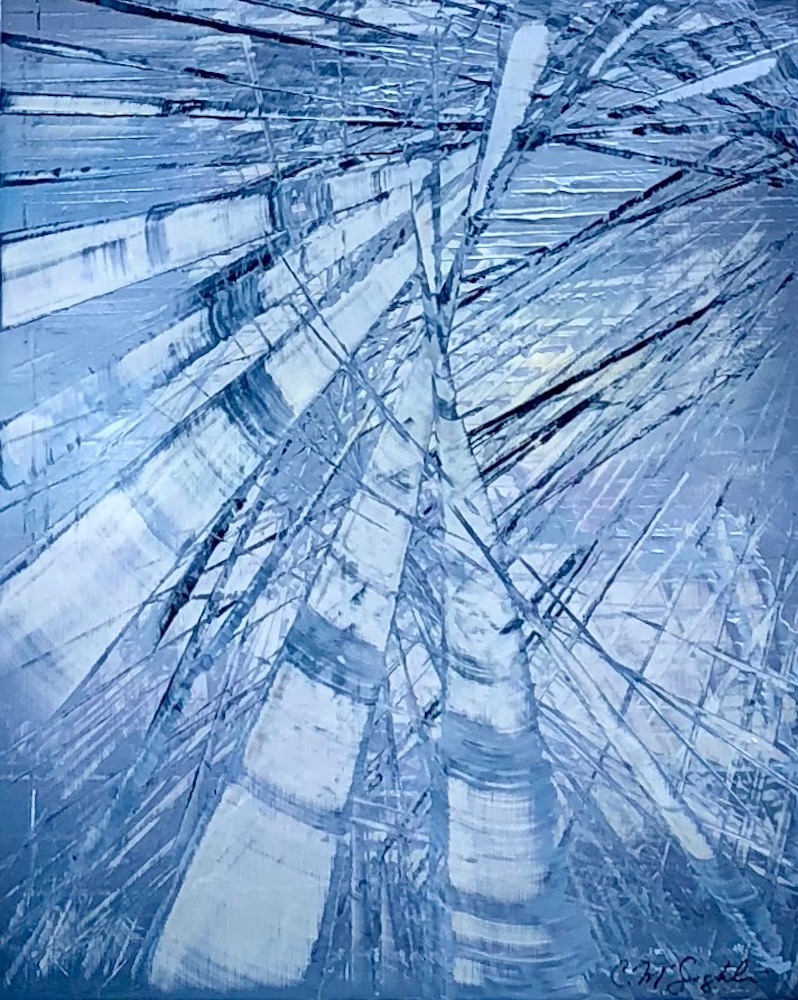 I have been having fun with Instagram, (Follow me at Cynthia McLoughlin Studio on IG). Posting art in a time saving manner is becoming essential so I can really focus on my painting.  I do want to share some back story on some of the pieces though.
This one is a fun geometric I decided to try based on the sketch I did for Silver Ridgelines, same color palette too.  I wanted to capture the gestural feeling of the spiral in a sharp and focused way while exploring the abstract side of things.  I kept it monochromatic so the viewer can be drawn into the piece by the movement.
Stay tuned for the date of The Summit Gallery opening on Main Street in Park City, should be around the end of the month, I will know more later this week!  Also, if you are in Zurich, (Rosemary that means you!), stop by The Artbox Gallery as I have a show running there through the end of the month!  Lots more exciting updates to come!