I marvel at the storms that have blown through Park City this winter. The last time I can remember getting this much snow was about 20 years ago when the drifts blew up to the eves of our ranch house roof. That was a bit more than we have now but winter is far from over. The skiing has been unbelievable. I am drawn to the changes in the weather. A friend once told me that if you don't like the weather in Iceland, wait five minutes and it will be different. That is getting to be the case here as well. Fun stuff and endless inspiration.
I really have been enjoying my Smartartist app. It puts my art to scale in a room setting and I think it gives the viewer a much better idea of how the painting will look in a room. It is fun to play around with and they are always adding new room settings.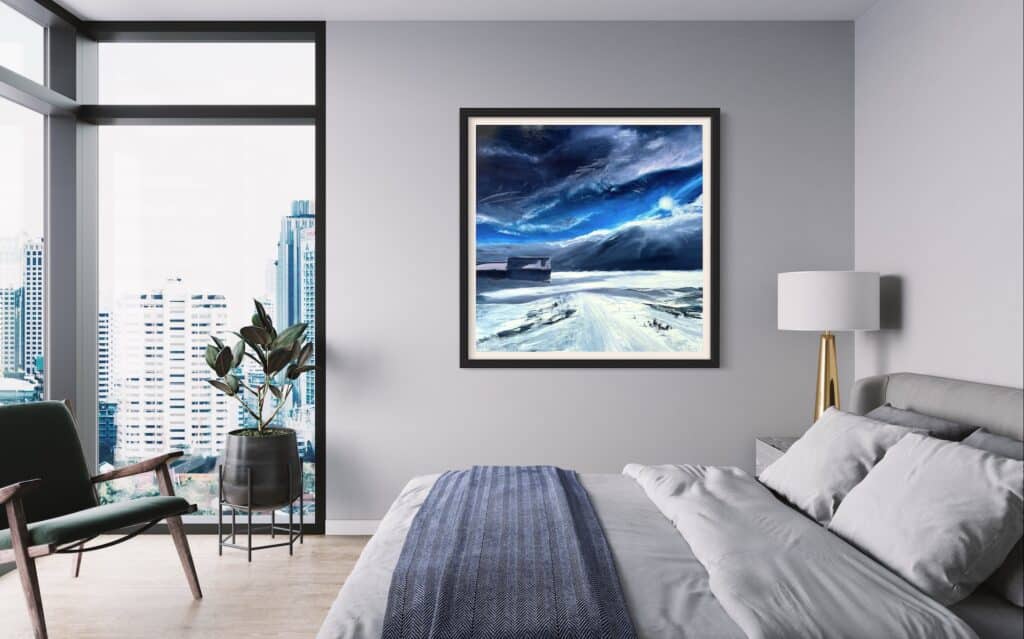 If you come to Park City to have some winter fun please be sure to stop by the Summit Gallery on Main Street and check out my paintings in person. Let me know and I will meet you there!