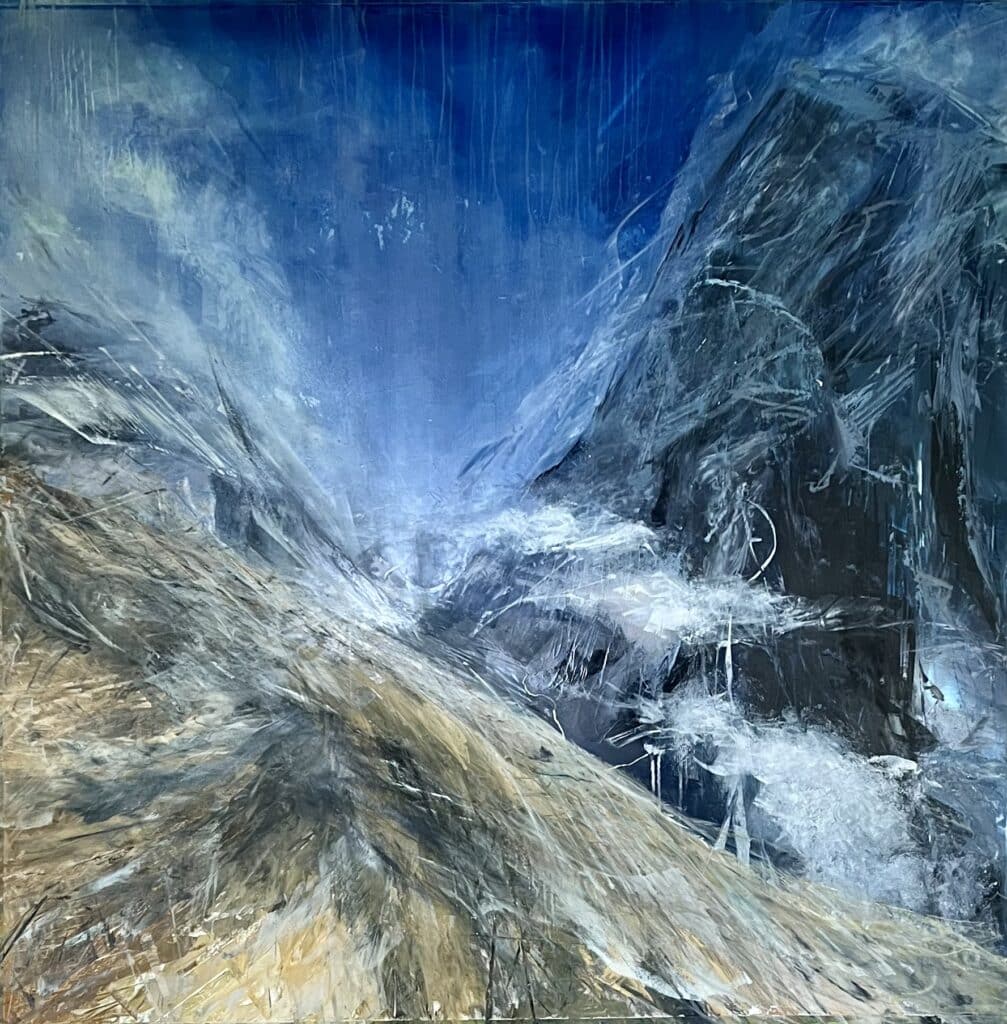 My friend posted a photo of her son and his significant other hiking in Nepal and I was taken aback by the vistas. It inspired this painting, Autumnal Equinox. I love being up high, that is no secret. The view aloft from a hot air balloon, a hike along a mountain ridgeline and the aerial view from a plane all fill my imagination. The perspective is so interesting to me and apparently I am not alone in this pursuit.
I was lucky enough to attend the member's preview of the Edward Hopper show at the Whitney yesterday. Hopper also liked painting the view from above. He and his wife Jo, also an artist, lived in a Washington Square walk up, (74 stairs). He painted the view from the window and she painted the interior views. Here is an etching and a painting from his perspective from the fourth floor.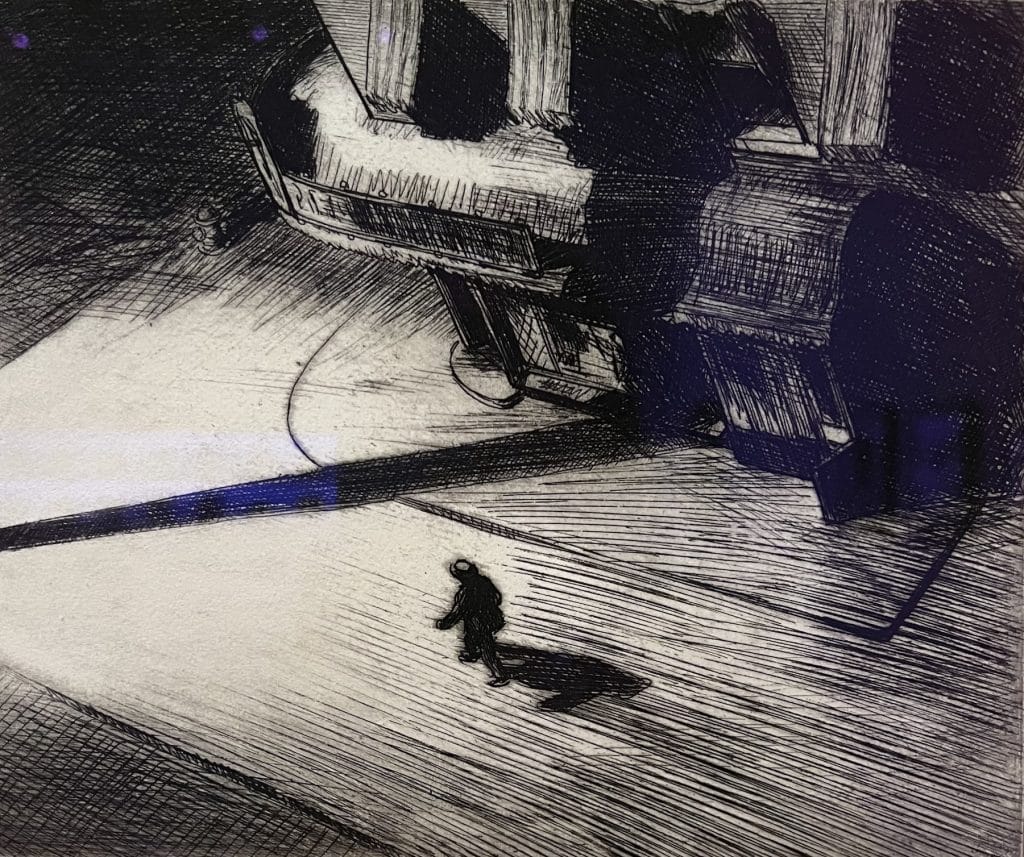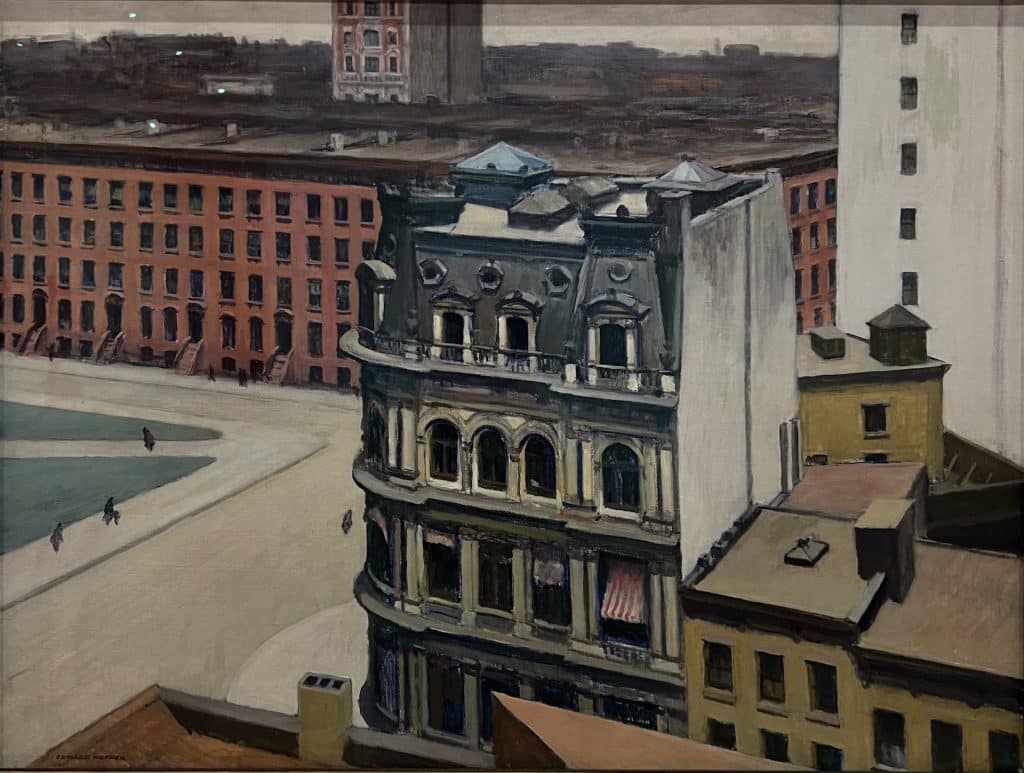 The painting below is my favorite painting of the whole show. Hopper would visit the upper west side near Central Park to sketch and then bring the sketches back to his studio downtown and work up the paintings. One is encouraged to think about what he is trying to say. The cropping heightens our interest in the top floor of this beautiful building. Backlit windows show the private hours of other human beings in what we know to be a very busy, sometimes overwhelming city. The mysterious woods at twilight loom behind and over the top of the building with a feeling of foreboding. It evokes so much of our shared human experience.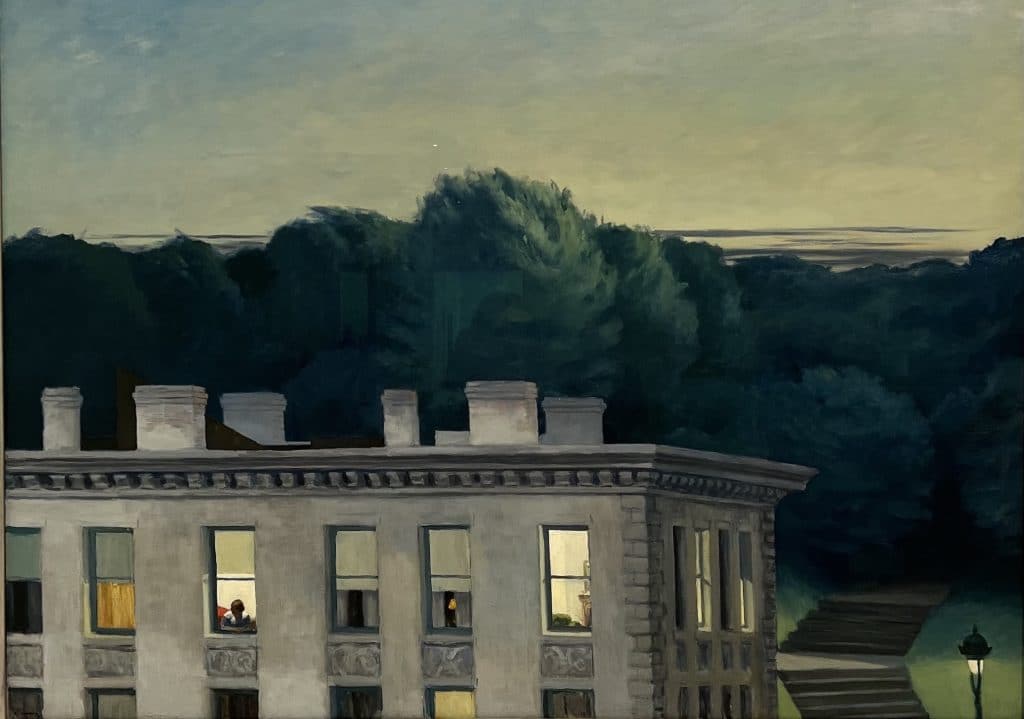 Hopper used this perspective in interior views as well. He and Jo loved the theater and saw many shows on Broadway. It was pretty cool to see the ticket stubs from the shows that they saw. I found the $1.00 price tag particularly amusing. Apparently they liked the cheap seats, it makes sense and reinforces that wonderful perspective.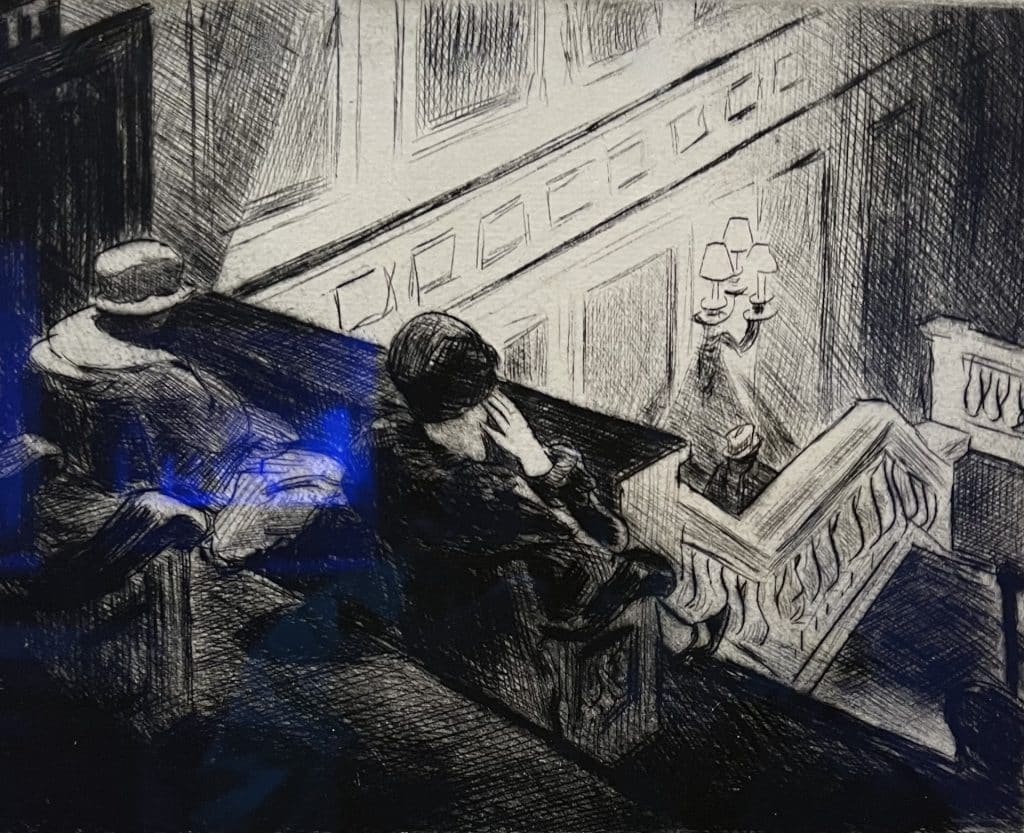 Hopper was a master at capturing his subjects unaware that they were being observed.
Circling back to my painting, Autumnal Equinox, I wanted to share how much I struggled with this one. I worked on it for a good 8 months, painting, scraping and painting again. It sat in a time out for quite a while and I would work on it again, then another time out. It just didn't feel right. Then one day while scrolling thought instagram, I saw Jose Parla posted a work in progress. It was a painting for his show which just opened at The Brooklyn Museum. Eureka! The blue of my sky was all wrong! I reworked it with a wash of ultra marine blue, got some abstraction in the application and voila! That blue brought it to life. I saw Jose Parla's show today and it was amazing. Such a great venue, the show is hung in the great hall, The Abstract Four is worth seeing if you are in NYC. Here is my painting and below that, the painting that helped me finish Autumnal Equinox. The paintings that follow are from the same show/series, great range as well as shots from down & across the great hall.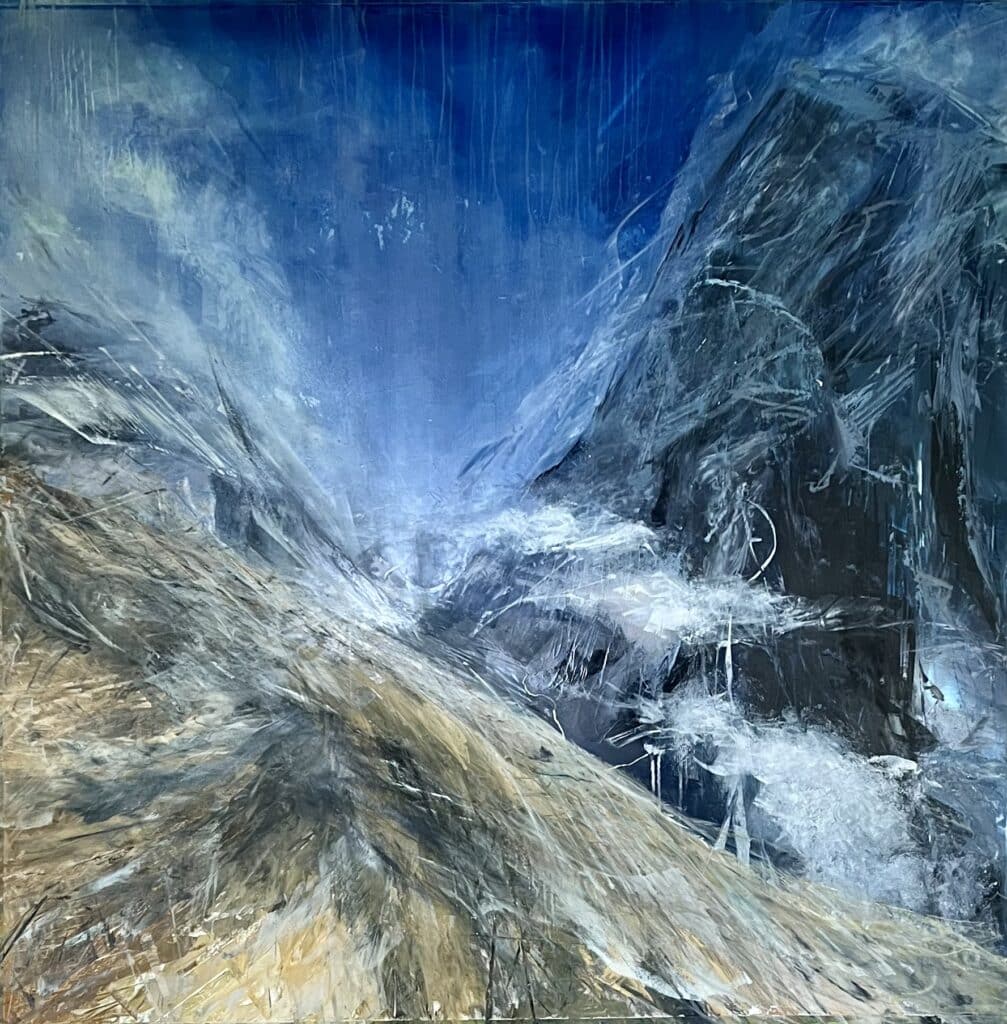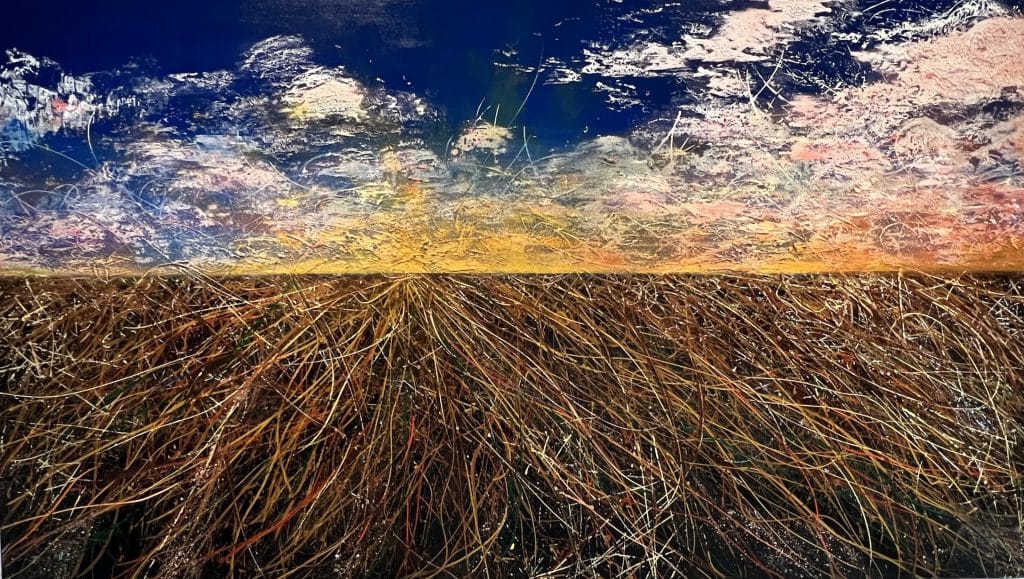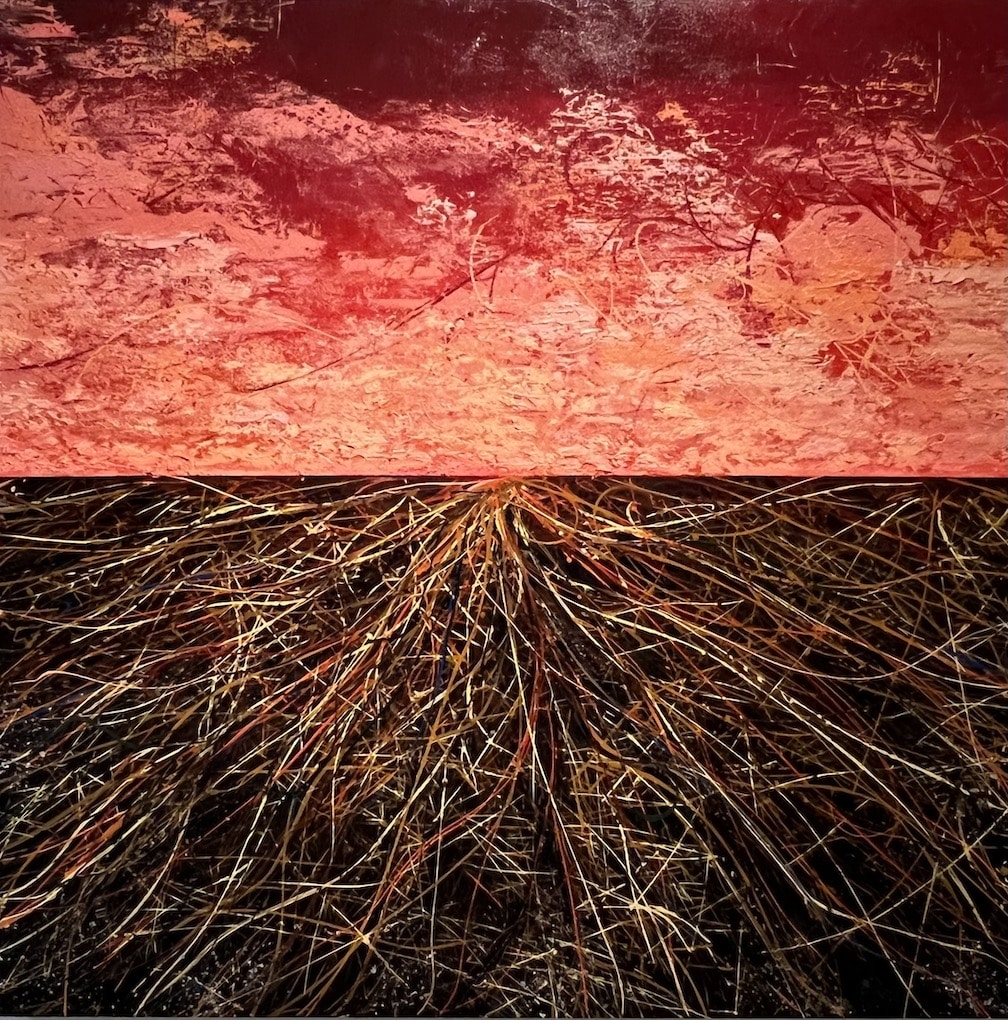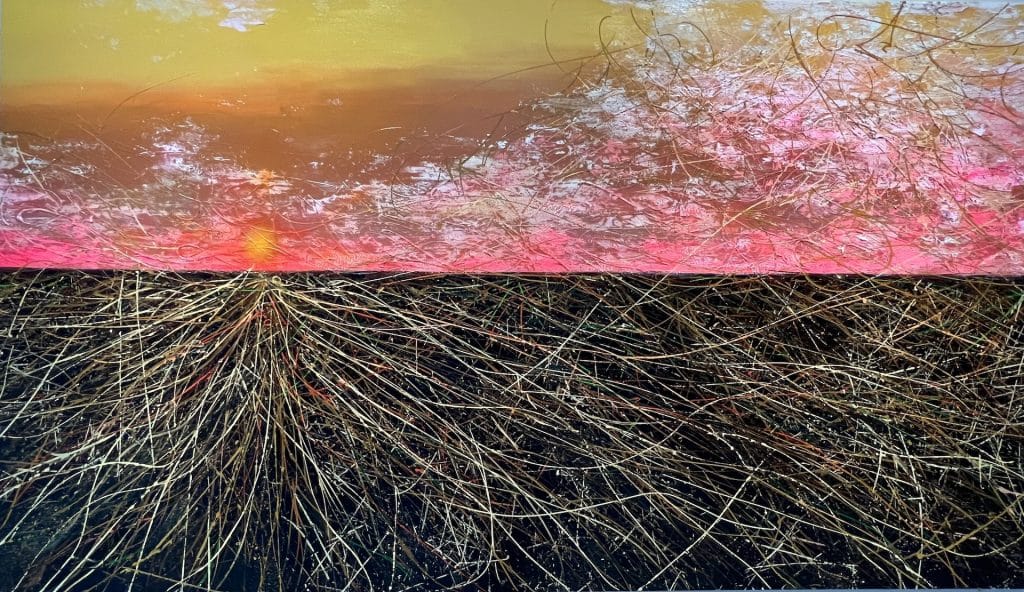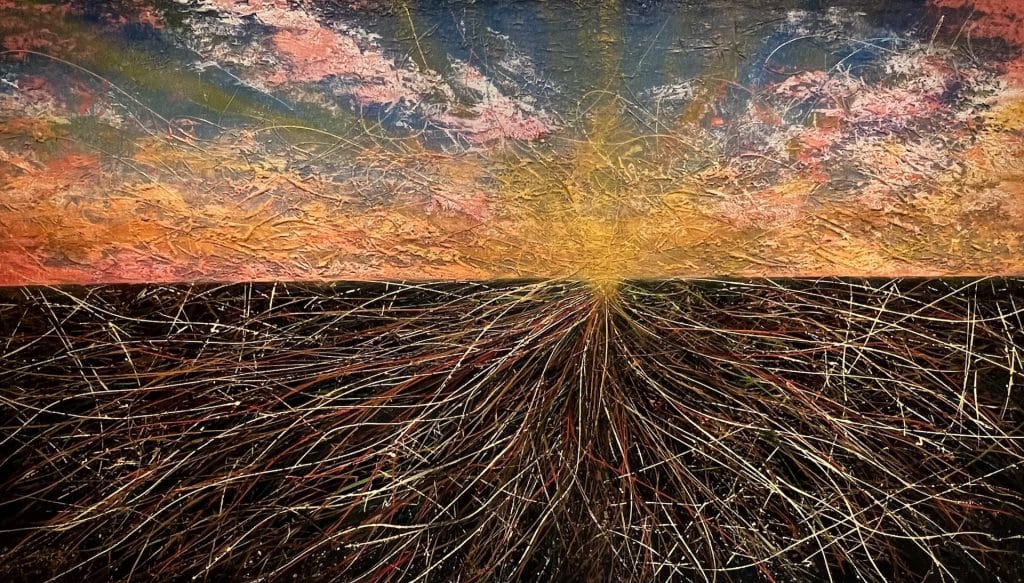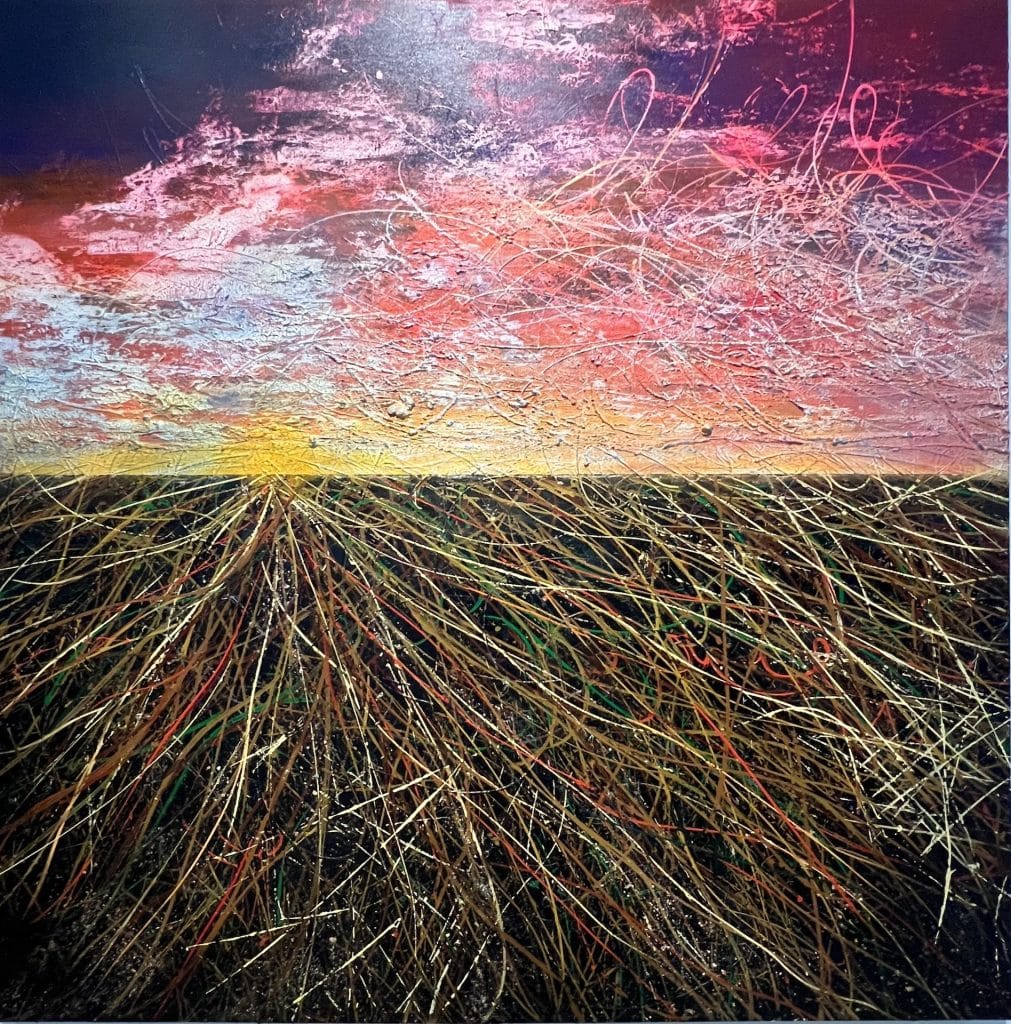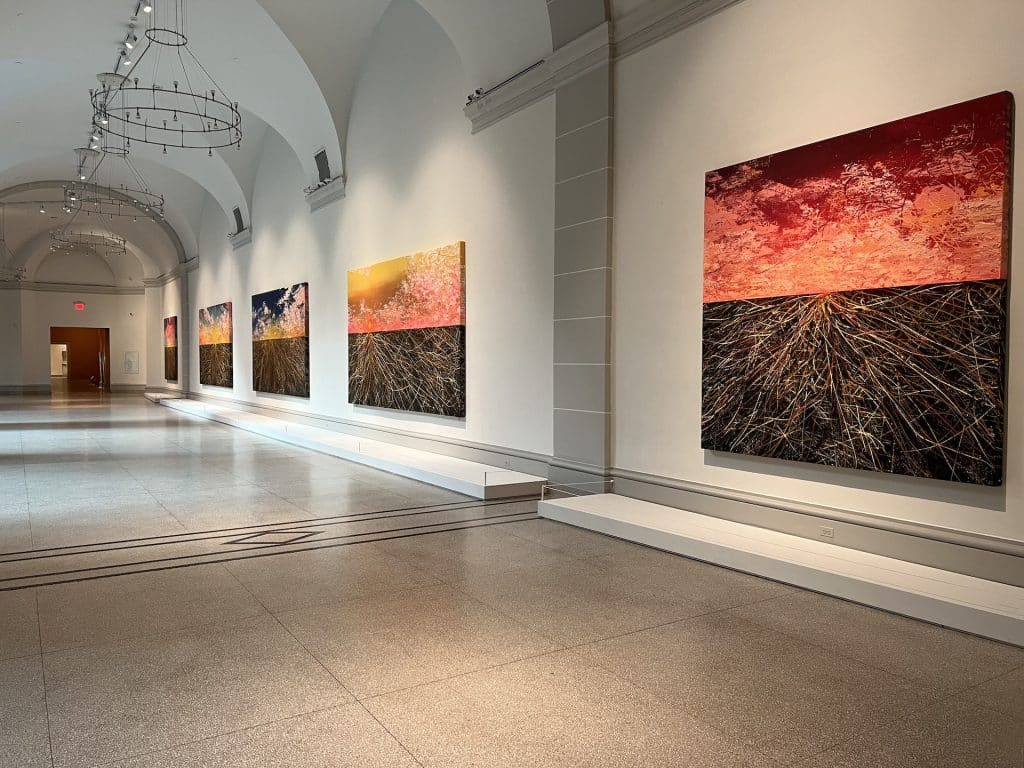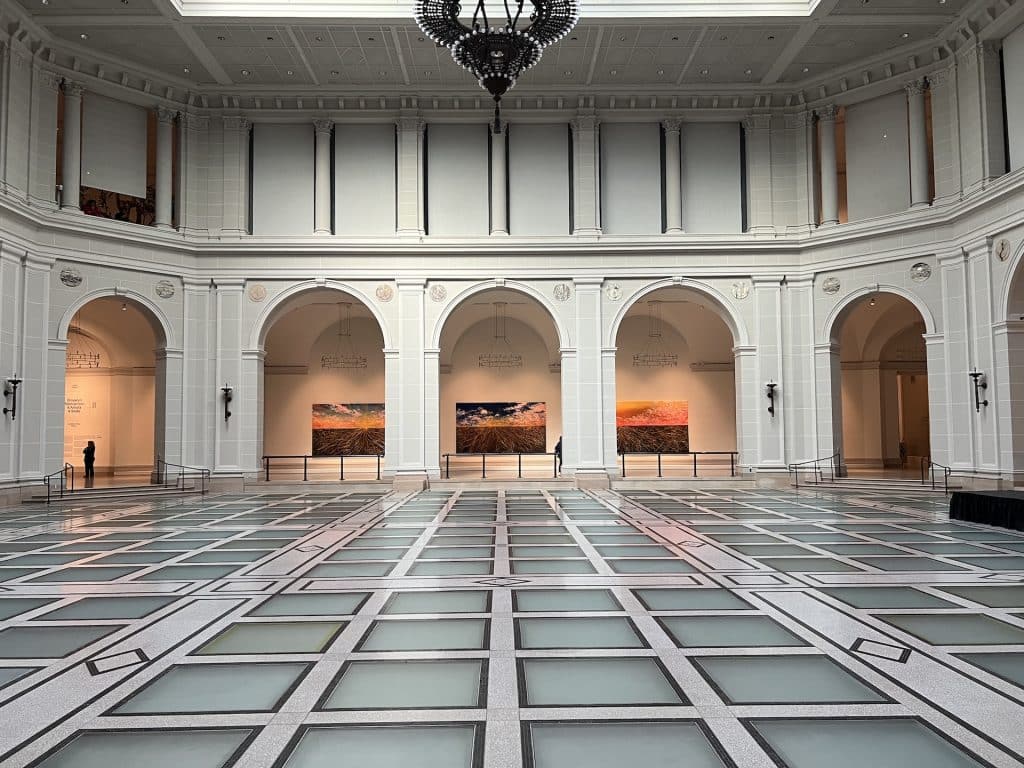 As always, stop by The Summit Gallery in Park City to check out Autumnal Equinox & more of my work. Please share me with all your friends and family on social media too! Lastly, SAVE THE DATE! I will be the Featured Artist December 30th, 2022 in the Summit Gallery. Art party that evening so please join me and bring all your friends!