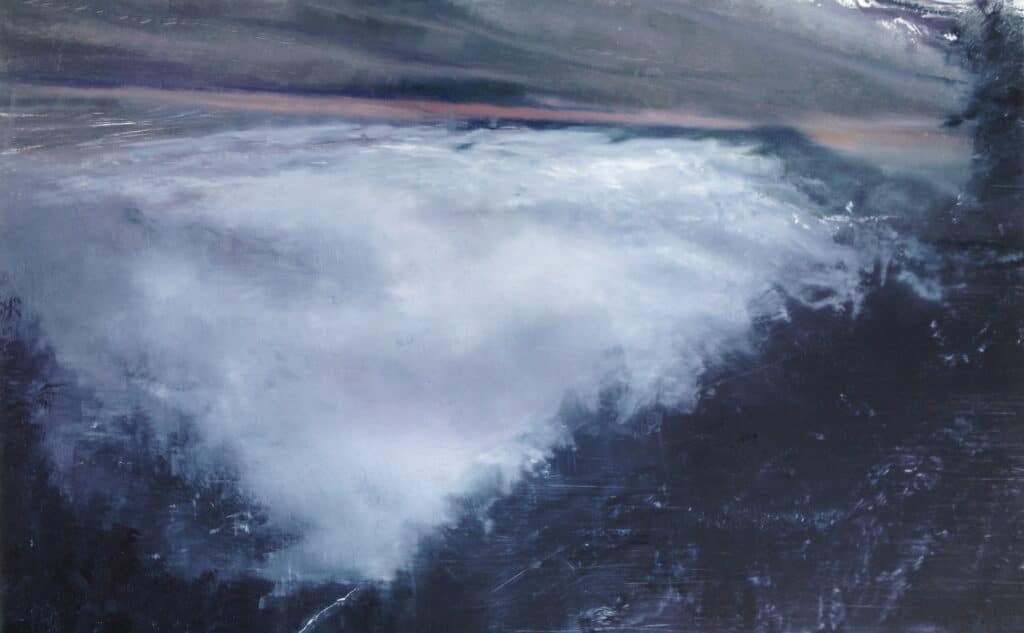 Adirondack Mountains
In January 2011, my friend Pat decided to become a "46er," someone who has climbed all 46 mountain peaks in Upstate New York's Adirondack Park. To date he has climbed 45 and is saving the last peak for a beautiful day sometime before the end of February 2013.
His friend took the photo that inspired this painting from the top of Giant Mountain, also known as Giant Of The Valley. It is the 12th highest peak in the Adirondacks, 4627′. The range in the distance is known as the Dix Range. The Dix Range can be quite challenging to climb, especially in the winter, and it's pretty far into the park. Giant is fairly accessible from the road and although it is steep, according to my friend, it's a riot in the winter. There are quite a few slides on the mountain, which add to its beauty, and it has potential for sliding, scrambling and rock climbing.
There was a storm front moving in on the day the photo was taken which can create some wonderful conditions for unique pictures. According to Pat, it can also bring some conditions that introduce some misery into your day. The crystal clear days are spectacular, but there is something about the in between that is so special. Often the scene only exists for minutes and sometimes only a moment.
If you would like more information about becoming a 46er or seeing the peaks of the Adirondack Park, check it out at Every Trail. Many thanks to my friend for being a great inspiration and keeping me in touch with the place that I will always consider home.