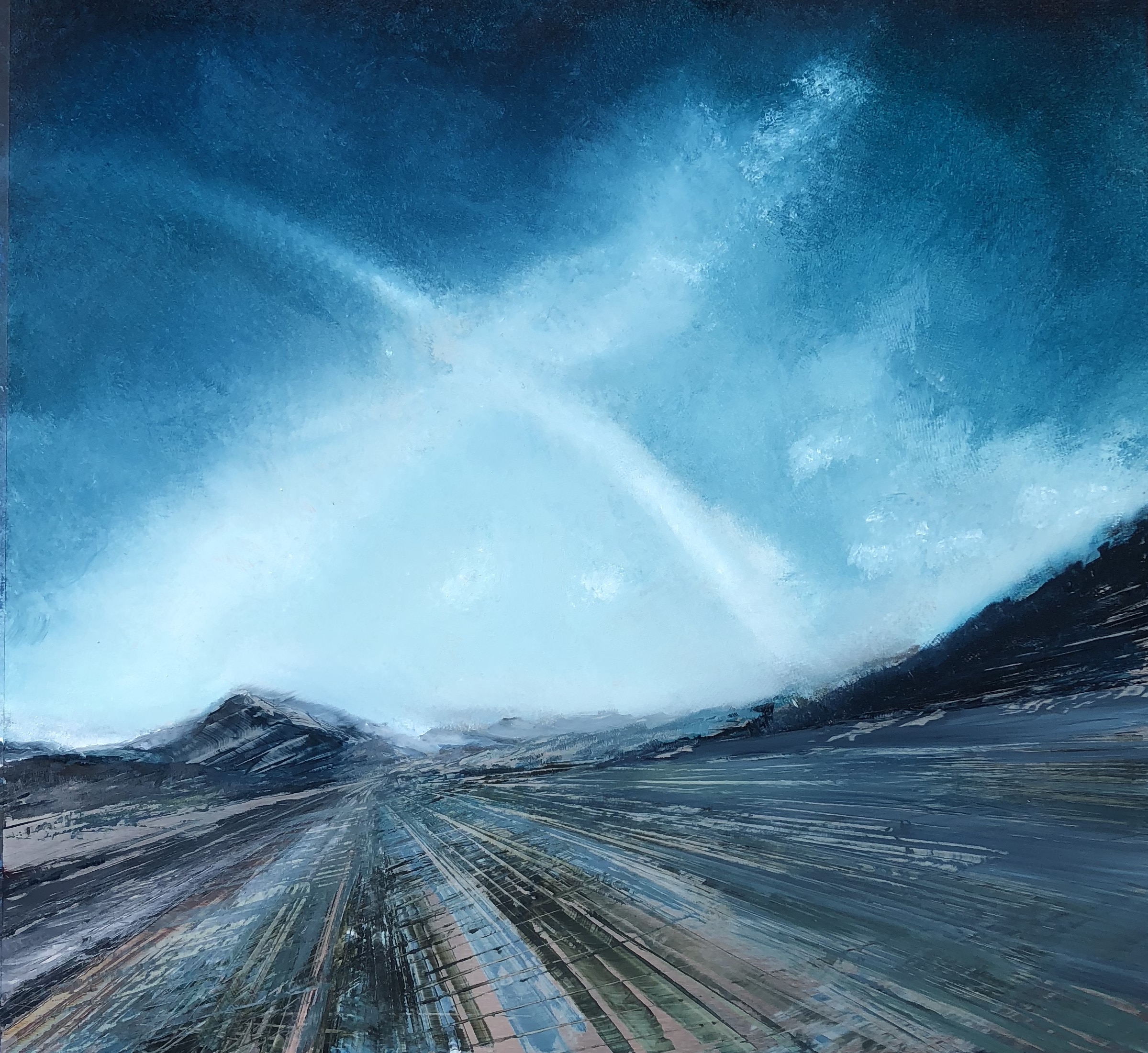 The Summit Gallery Website is up and running! I am very grateful to be included in such a talented stable of artists!
"Full Tilt" is painted on a silvery aluminum that shines through the scrapes in the road and in a mottled effect I have been working on in the lightest part of the sky. You really see the flash of the silver when they are viewed in person. It reflects the light in the room and will change as the viewer sees it from different angles. This is one of the pieces that will be at the Summit Gallery!
Save the date – July 24th, 2018 is the gallery opening, 675 Main Street, Park City, Utah!