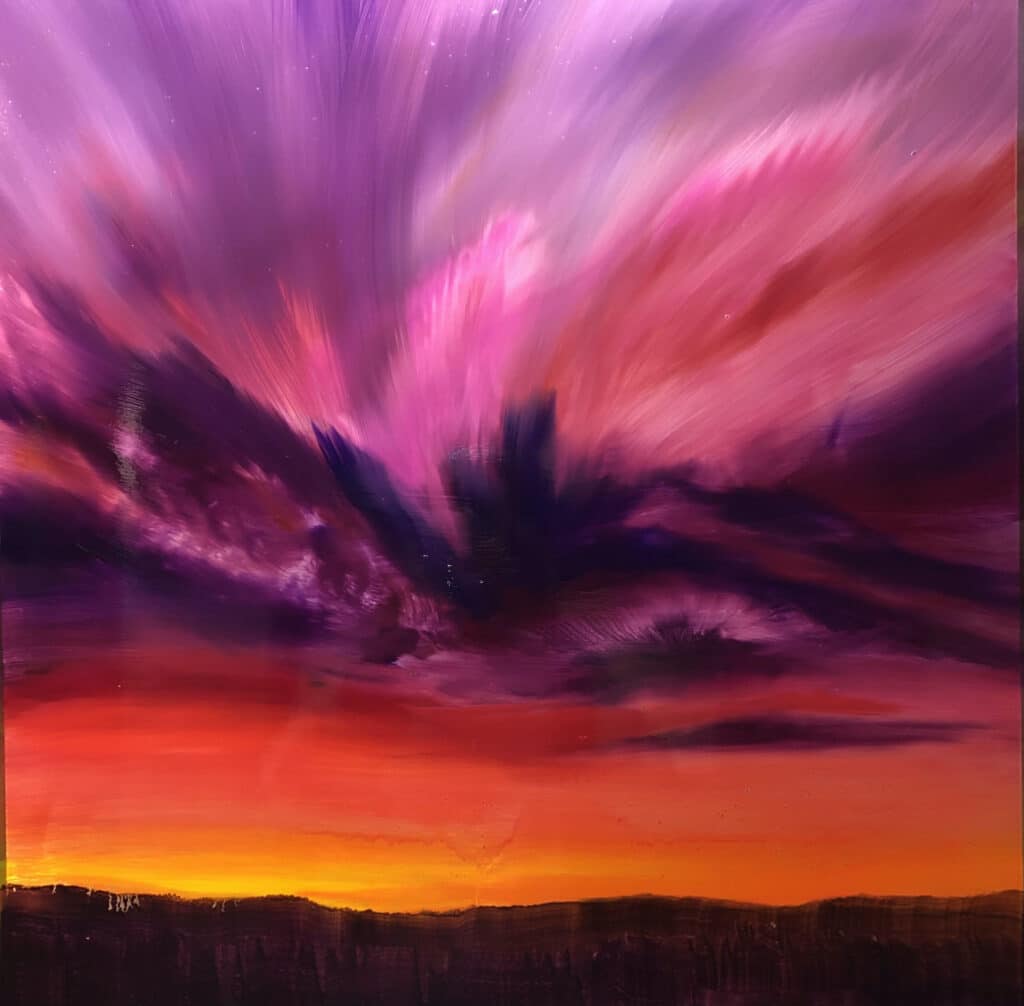 Featured Artist | Summit Gallery
I am happy to invite you to join me at the Summit Gallery, 675 Main Street, Park City, on Friday evening, August 27th, 2021. I will be the Featured Artist in the gallery for the Park City Gallery Stroll in our wonderful, art filled town. Please stop in to say hello and see my new works!
Jane's Sunset Addiction is one of several in my new show, Above Us Only Sky.