The term, "American Designer", simply does not begin to hint at the opulence, perfectly proportioned silhouettes, and impeccable craftsmanship that is on view in the Oscar de la Renta Retrospective at the  de Young in San Francisco through May 30, 2016.
Mr. de la Renta was a critic at Parson's during my time there.  He mentored several of the students in the class ahead of mine. His "Golden Thimble Award" went to  Peter Speliopoulos's bugle-beaded ivory corduroy coat over bead-trimmed satin pajamas. I can only wonder if this elegantly proportioned, fur trimmed, evening pant suit may have been inspired by Peter's design or vice versa?  Peter won the coveted "Designer of the Year" in 1982.
This robe is the most magnificently draped garment I have seen since my days exploring the archival garments of the Costume Institute at the MET in NYC.  It defies gravity and is perfectly balanced from front to back.  I can only imagine what it must have been like to have it draped around ones shoulders, and what an incredible color!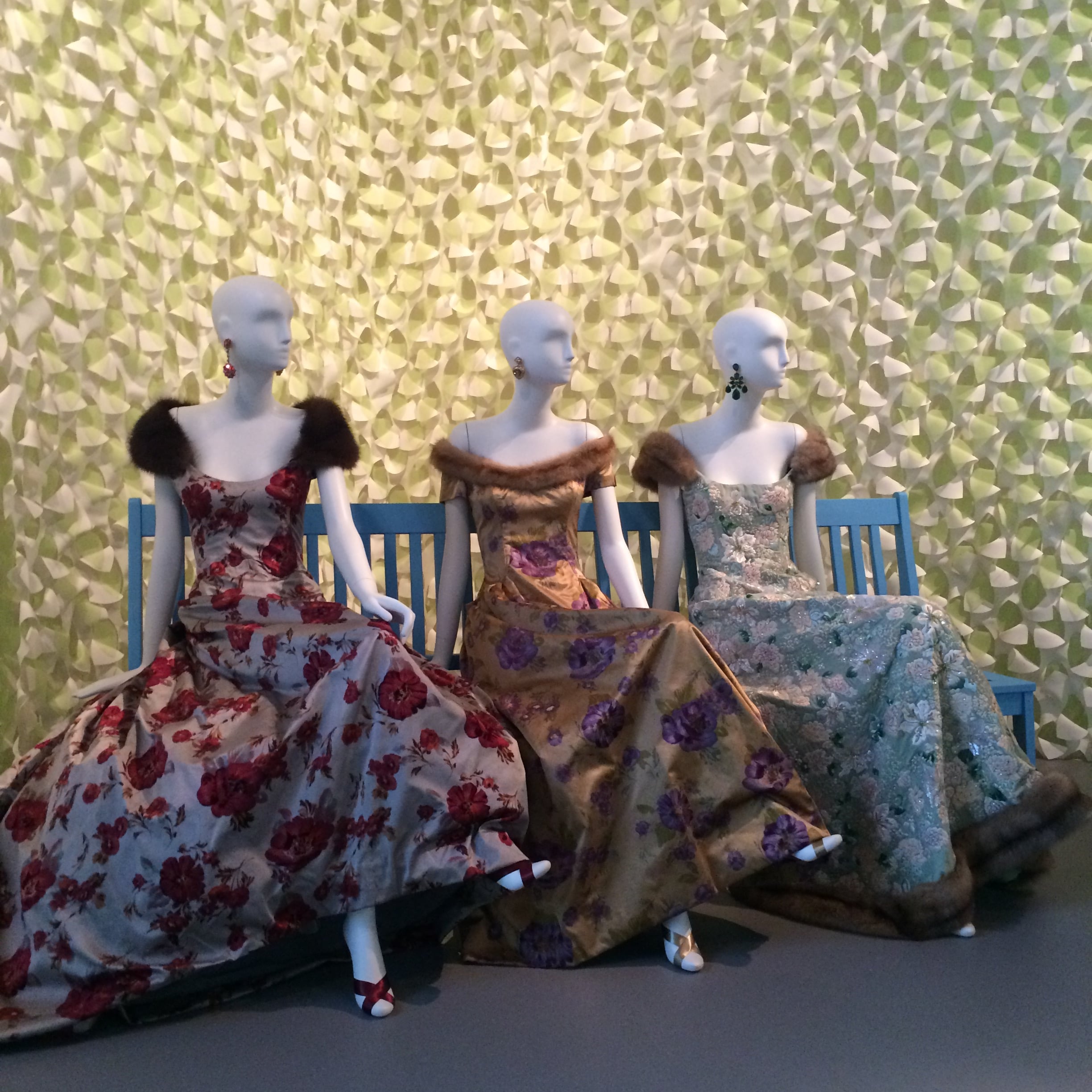 I particularly liked the garments with the Eastern European influence.  The fur and shimmering jacquards are the epitome of medieval elegance.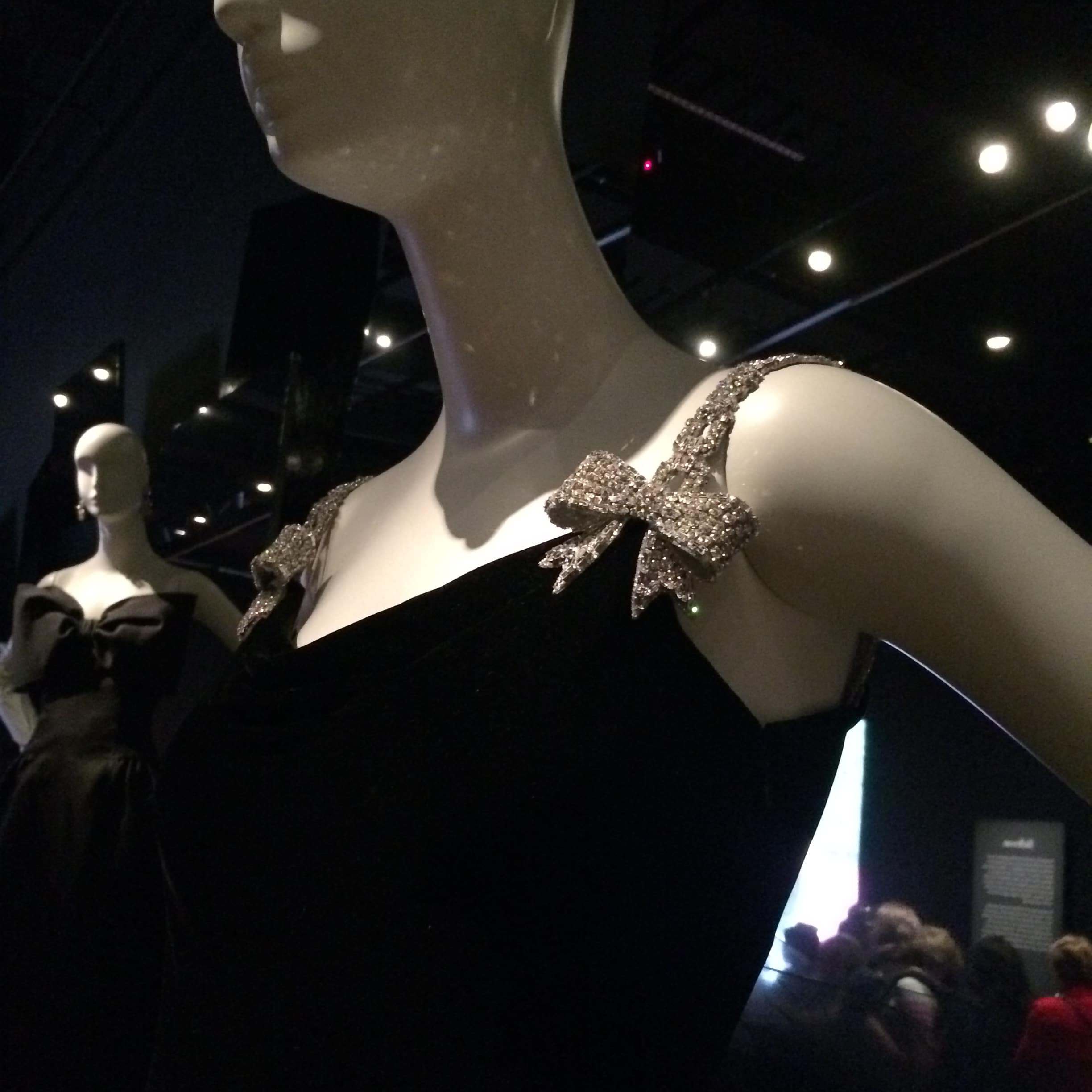 Bows.  No one could interpret such a common detail so eloquently, from the glittering, jeweled shoulder accent, to the voluminous poof of taffeta and again, just look at those colors!
Of course I saved the best for last, the wonderfully romantic and fanciful era inspired by his travels to Spain. Ruffled skirts and tops nod to the flamenco dancers and accentuate the most feminine  attributes of the female form.  The exquisite lace of the mantilla  inspired this black beauty.
 Proportions of the bull fighters cropped, bolero jacket over the elongated trunk accentuate a tiny waist and I love the classic bullfighters red cape.
Mr. de la Renta is a fashion legend but somehow that title cheapens all he has achieved. He is truly one of the most genuine, creative, artists of our time.