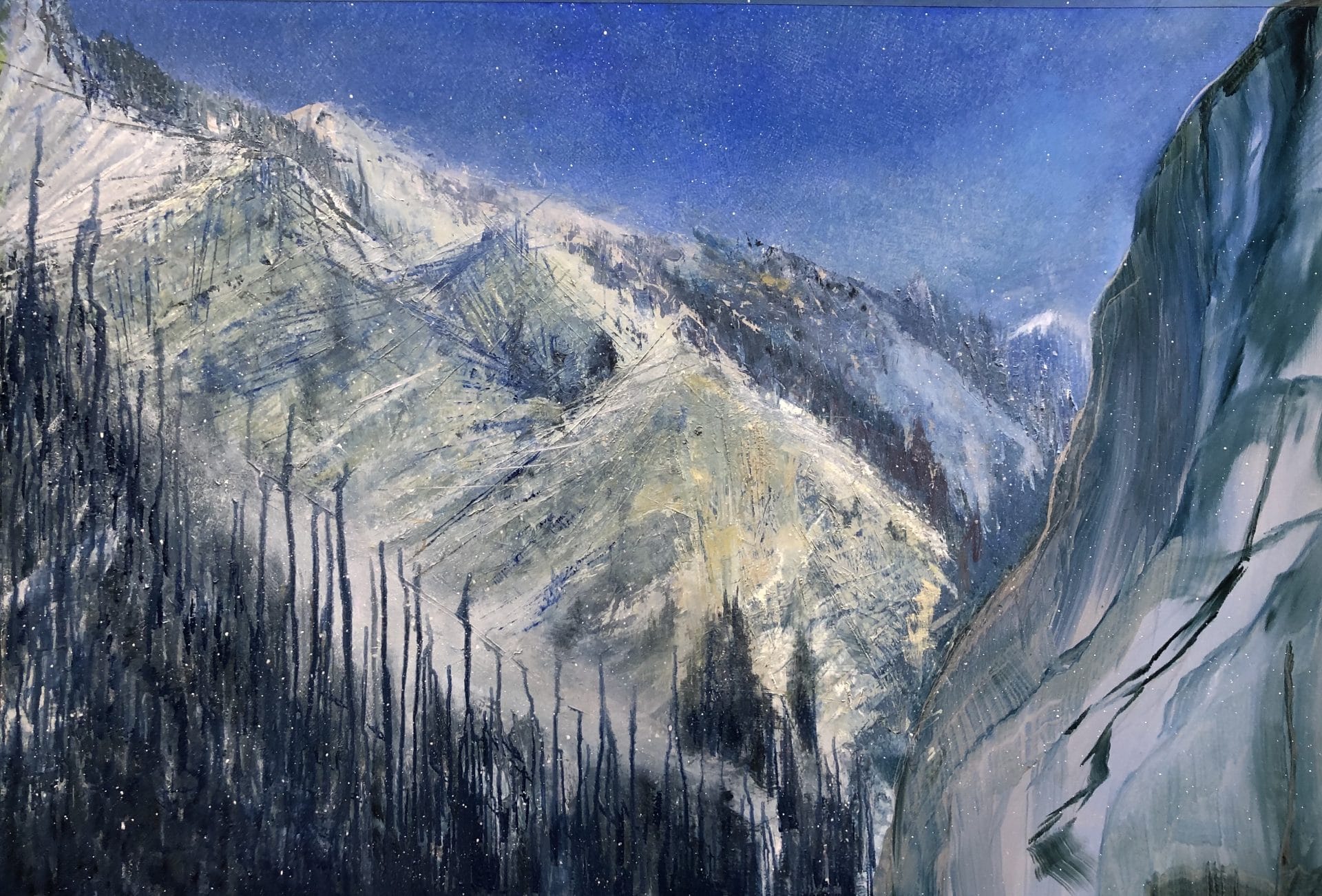 Snow Squalls, Provo Canyon, more…
Utah Mountains
This past February, I brought my friends to the Sundance Resort on a perfect, bluebird morning. It is one of my favorite places to visit. The drive is spectacular and the scenery is ever changing, from the Jordanelle and Deer Creek Reservoirs, to the snowy peak of Mount Timpanogos. This painting is inspired by the view of Provo Canyon, just before you make the turn off Route 189 to head up to the resort.
Oil Painting Techniques
I was drawn to the contrast of the smooth, flowing rock face on the right vs. the jagged, layered mountains in the center. It was feeling a little too traditional for me so I added the drips to the evergreen trees on the left. The result reminds me a bit of some of the areas in Utah that have been ravaged by beetles, which is yet another problem caused by global warming. Ever the environmentalist, I urge you to conserve and reuse our resources and nurture our planet.