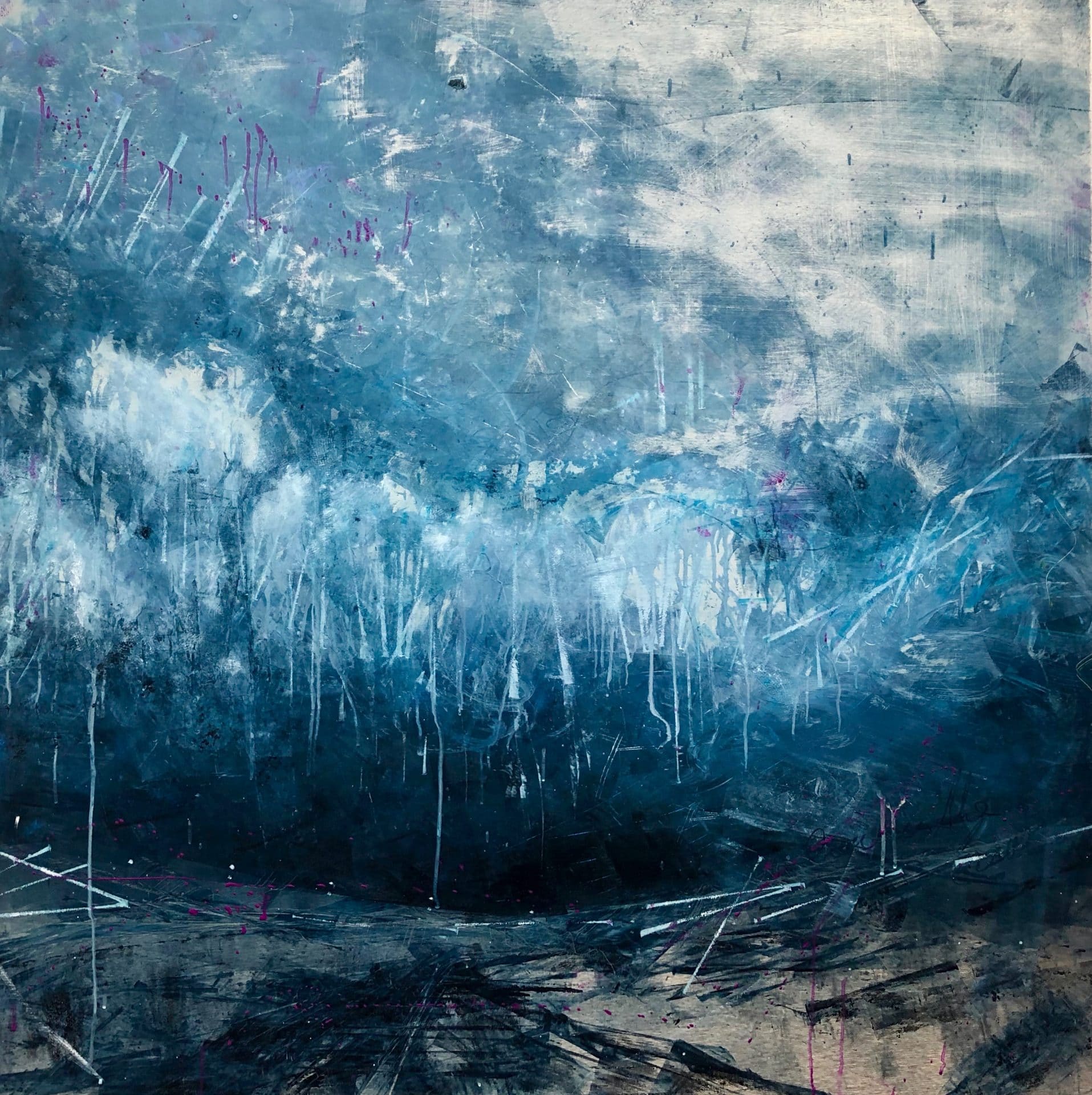 I love to watch the play of moonlight on the snow at night. We have had a lot of snowstorms of late and the opportunities to feel this midnight magic abound.
One of the challenges of working in a large format is getting the paint on the panel quickly as I like to work wet on wet. I started this one with a brayer, (a hard rubber roller used in printmaking), instead of a brush to roll the paint on and define the road and landscape. When applied on the smooth metal surface, the paint can be rolled out super thin or built up in layers with interesting patterns. There will definitely be more fun with translucent layers to come.
Don't forget to drop by the Summit Gallery tomorrow night from 7-9 and see me, the "featured artist", and all my new work!