Grandeur, oil on a brushed aluminum panel, 39″ x 51″, Sold
Mountain Peaks
Grandeur Peak is one of the many mountain peaks that falls in between Park City and Salt Lake City, Utah. I like to paint all mountains and find them so inspiring, peaceful and spiritual. That is one of the reasons I spend so much of my time in Park City. When I am lucky enough to go on a delivery/install of my work I really enjoy seeing the homes in which my paintings will live. This particular home is in Park City and is pretty darned spectacular! Very modern and beautifully appointed, I could not be happier to be in such place of honor in the main living room!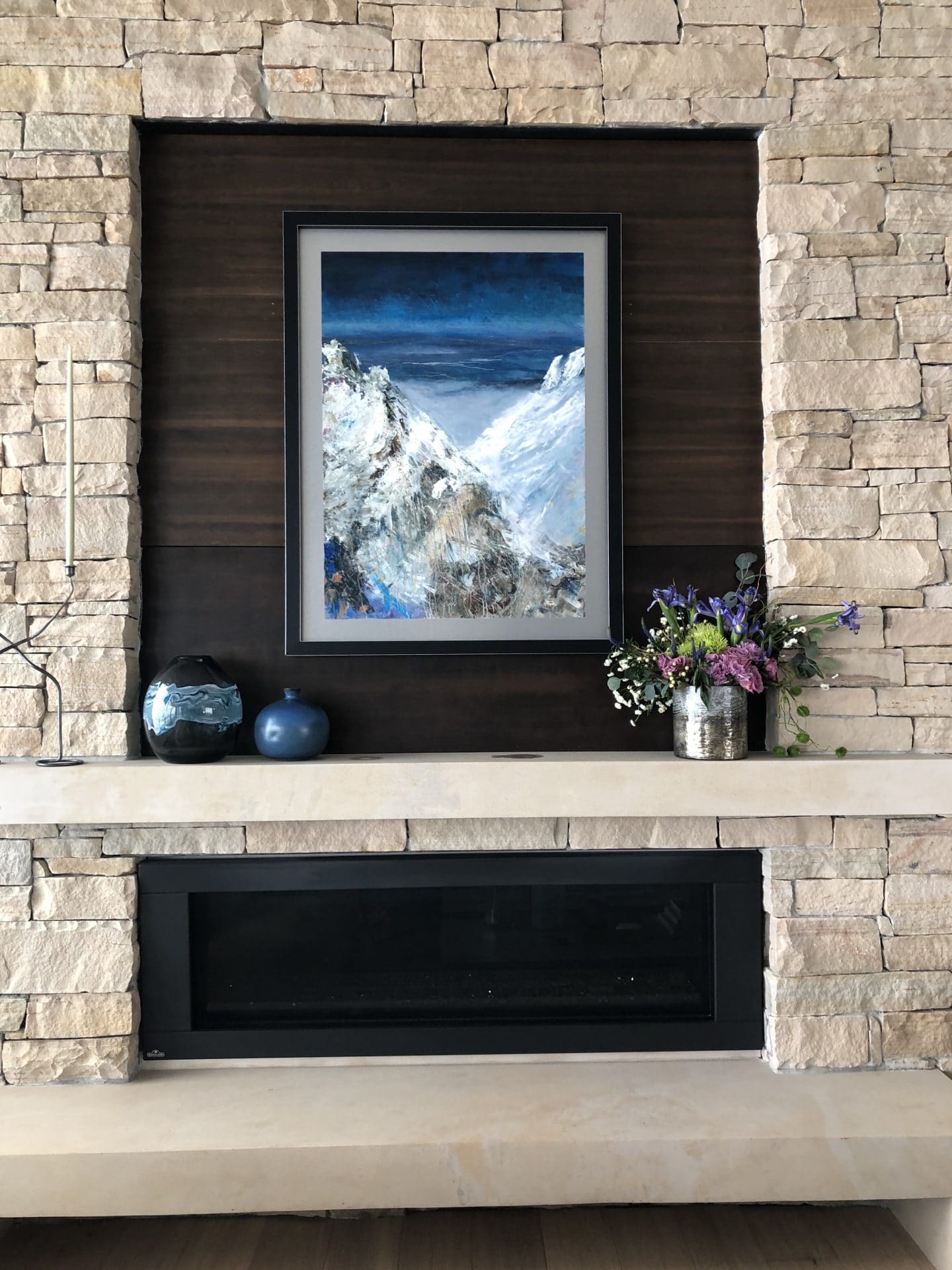 Interior Design
I really enjoy interior design, I even considered becoming an interior designer for a quick minute but began my early career in fashion design instead. Fast forward to about ten years ago when I decided to put all that art training and work experience to good use, open my business and paint!
It is particularly pleasing to work with people who have a delightful color sense. This home owner is a master at floral design and I adored all of the exquisite arrangements of living flowers in her home. The arrangement on the mantel perfectly compliments the highlights in the painting! When I lived in the East Bay area, San Francisco, I inherited an incredible garden from the previous homes owner. I added a tiered fruit and vegetable garden in the time that we lived there and miss it still. Plums warm from the sun, right off the tree, raspberries of many varieties, the legendary California blackberry, just to name a few. My mouth is watering just thinking about them.