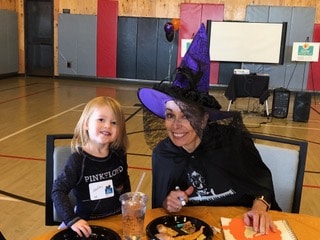 Over the weekend I was lucky enough to help out at the arts and crafts tables for "The Girls Giving Fund" annual Halloween Party/Fundraiser. It was great to talk with the girls about why they wanted to get involved, what they are studying in school, and generally just playing and creating fun!
The girls usually join in middle school. There were lots of siblings of the girls and daughters of women involved in The Women's Giving Fund, which is a local non-profit here in Park City, Utah. Please check out the links to learn more about these two organizations!
Have a safe, fun, and delicious Halloween!