I appreciate all kinds of creativity. While wandering around the East Village in NYC earlier this week, my daughter and I came upon this intriguing sign…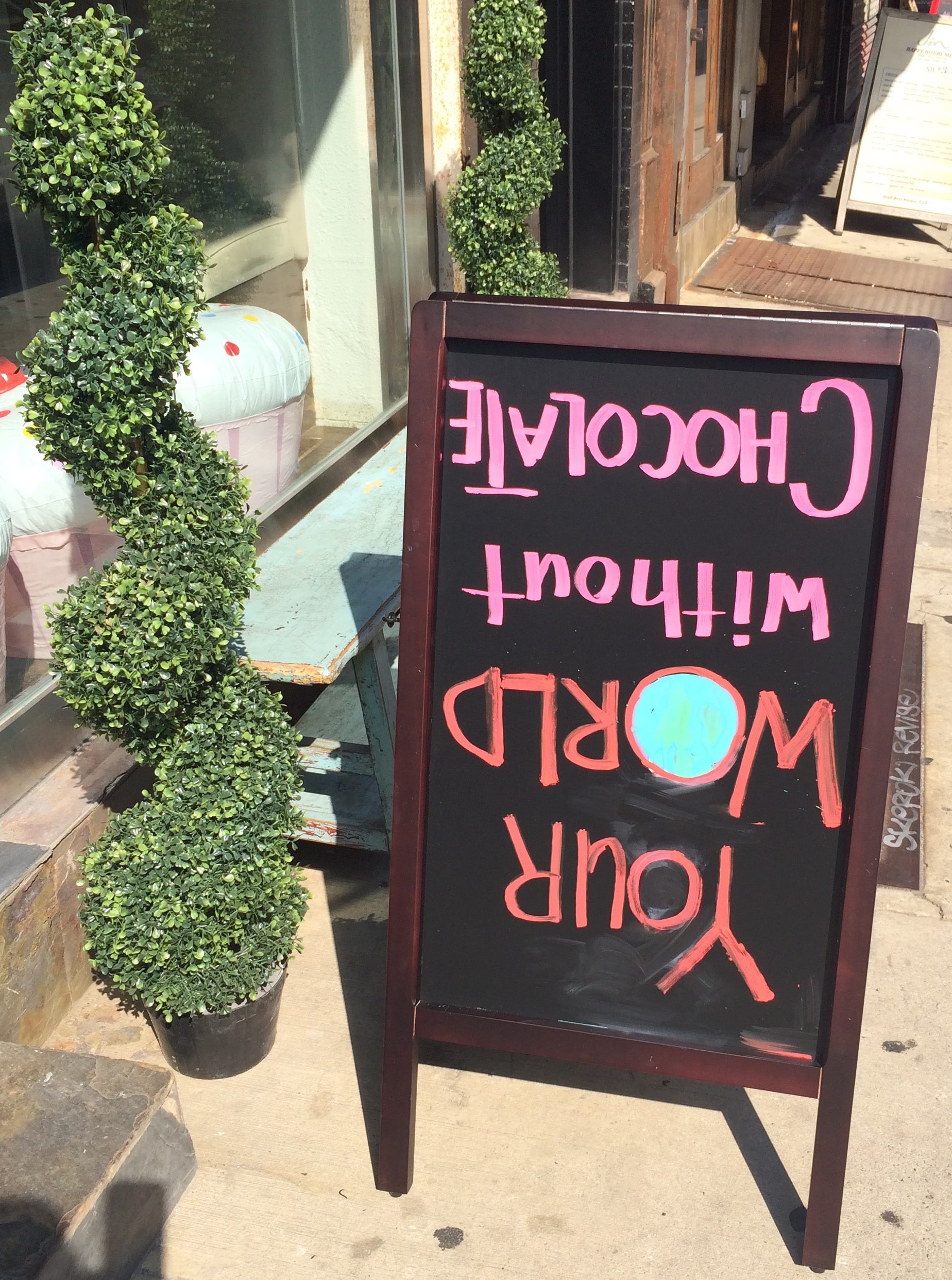 We could certainly identify and were drawn into the shop immediatly! How wonderful! What an amazing collection of beautifully crafted chocolates in all kinds of unusual and delightful flavor combinations! Dark chocolate with a watermelon center. Just what we needed for an afternoon pick me up! The chocolates themselves were all beautiful, lots of shimmer, gloss and shine, intriguing colors and wonderfully enticing shapes.
The shop is called Tache, which means "smudge", in French. The proprietress is lovely and congenial, sharing her passion for creating these delicious treats.
She even invited us to learn how to make them on the premises in a class they offer most days downstairs in their kitchen. We'll have to do it on the next trip to NYC for sure!