Photo by Jared Mendenhall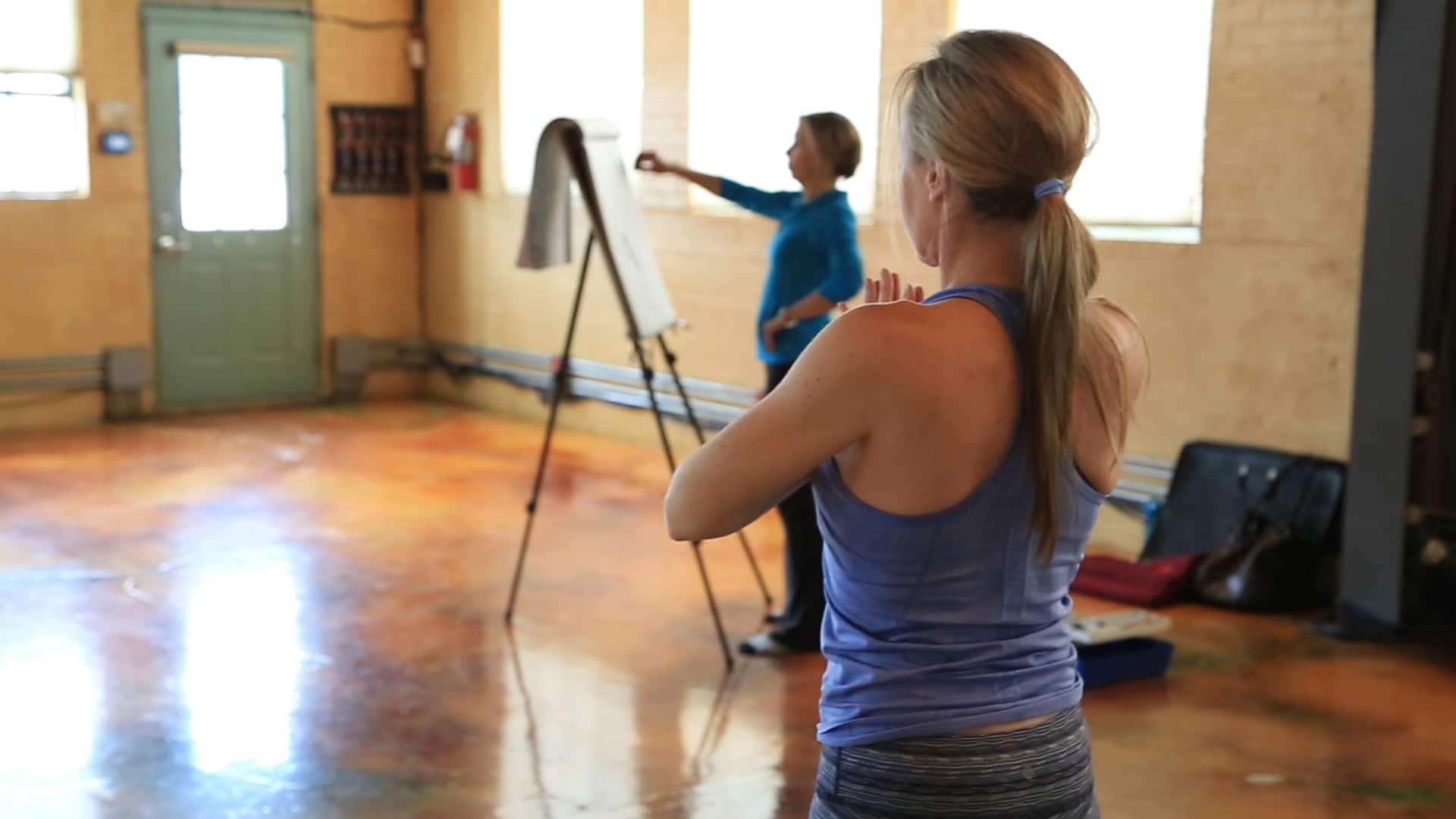 I really enjoyed the Saraswati Living Arts Project on Sunday at The Shop in Park City, Utah. It was a very special pilot program conceived and currently in the development phase under the guidance of Kristen Mitchell and Magic Lantern Productions. I am honored to have been chosen to participate as an artist.
I have enjoyed yoga classes over the last 20 years or so but have not really focused on my practice as much as enjoyed the movement, balance and flexibility it gives me along with the social aspects of being part of a class. I have never gone on a yoga retreat and I have to admit it was outside of my comfort zone to interpret this new concept. Spirituality is a very personal thing. It is difficult to let the beliefs of a tradition I knew very little about flow over and through me, and to be able to join the group and work on the goals of the project.
This program's focus, led by yogi Tiffany Wood, was centered on the Hindu deity Lakshmi, the goddess of prosperity, wealth, purity, generosity, and the embodiment of beauty, grace and charm. I went into the project thinking I would draw the figure, incorporating the spirit of the deity into my art. The practitioners turned out to all be certified yoga instructors who were beautiful to watch. They flowed quickly through the poses, holding one pose for no more that a few seconds. It was constant movement, even too fast for a decent gesture drawing. I felt I was not coming up with much and got a bit frustrated, so I took a walk around the room, checked out what the other artists were doing and resettled at my post. I decided to draw the movement but that wasn't successful either—more frustration.
We all took a break and each artist spoke one on one with a yogi to hear what we were each experiencing. All of the yogis commented on the tremendous energy in the room and how they felt a part of something larger than their own selves. I began the second session with the goal of capturing the energy around us instead of each individuals energy and felt my drawings to be more successful. At the wrap up session each artist was asked to share their work. I shared my succession of drawings from the day as my journey seemed more important than any individual drawing.
I got a sneak peak at the piece for the website; they are still editing the video. I will share it when it is completed!