I am always up for looking at art. I love going to galleries, museums, shows and art fairs just to see what is new, get ideas, & marvel at the talent out there. Lately with the Covid quarantine, I started following a few artists on Instagram, enjoying Isolation Art School in particular. Although I love art, I don't have an art collection really. My home is filled with my own art mostly, I have a few favorite paintings that I can't seem to part with, a few older paintings for posterity to remind myself of my progression but haven't really collected anything, until now.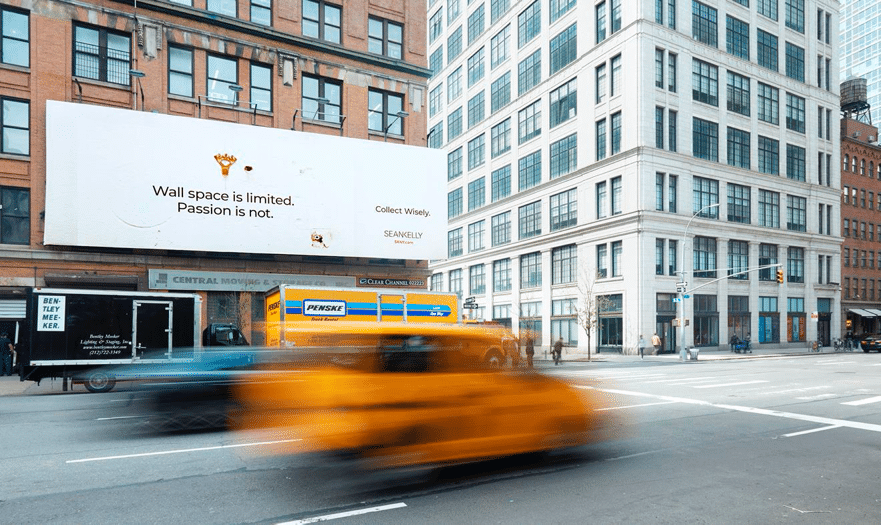 I started listening to this amazing pod cast called Collect Wisely by Sean Kelly. His gallery is on the corner of 36th Street and 10th Avenue, just down the block from our apartment. Apparently it has been there for decades, but had not been one I frequented in Chelsea. Anyway, you can click this link to hear the first episode with collector J. Tomilson Hill. I have been making my way through the episodes and am fascinated that most collectors start when they are young with simple, affordable pieces. Although my youth is but a faded memory, I decided to start my collection just the same.
Logan Hicks is an artist I follow on IG. He does murals, paintings and photography that I always find beautiful. I also love the history and stories he recounts in his posts about the places that inspire him. Recently, he has been roaming the streets of New York City at night and taking some amazing photographs. I love New York and it was so hard to choose but I managed to pick two, one of the Apollo Theater in Harlem and the second of Coney Island, both taken at night. So these are the first pieces in my collection. Click the links and tell me what you think. They are limited edition photos. He has a marvelous shop, Work Horse Visuals, which I hope to replicate one day when I get my act together. Ha!