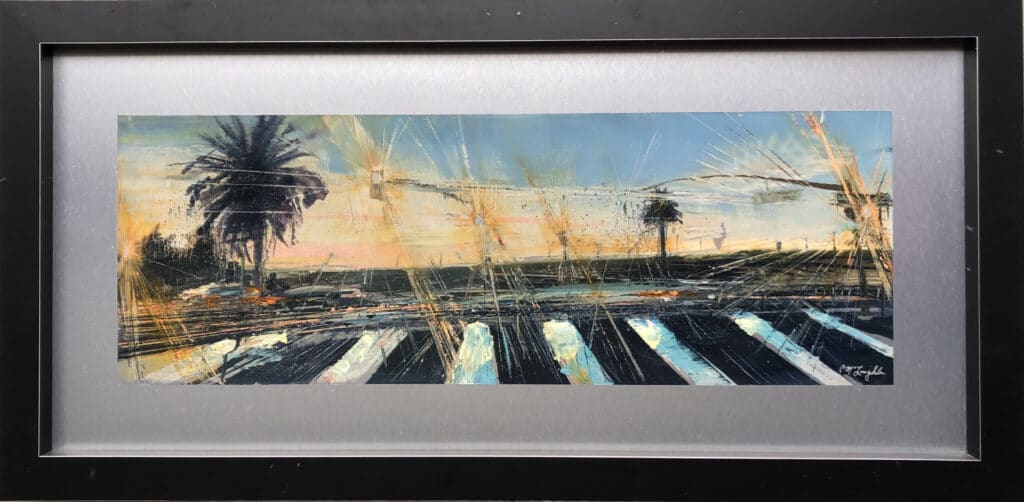 CASA of Los Angeles
CASA of Los Angeles is a wonderful organization that advocates for the children of Los Angeles. My friends asked me to donate a painting for the CASA auction and I thought "Shine On", would be appropriate since it is inspired by the City of Angels.
"Shine On", translates the heat, energy and soul of a pre-pandemic City of Angels. The crosswalk seems to melt while the traffic rushes by. Charred palm trees solemnly stand, observing the hazy twilight. Silver reflections dance across the wires and lights of this urban evening.
Hopefully the pandemic has given us time to think about our own, personal legacy. Please click here to donate or bid on my painting and support the kids. Bidding closes on November 5th. Thanks so much!